Govt asks NEV sector to rationalize
Share - WeChat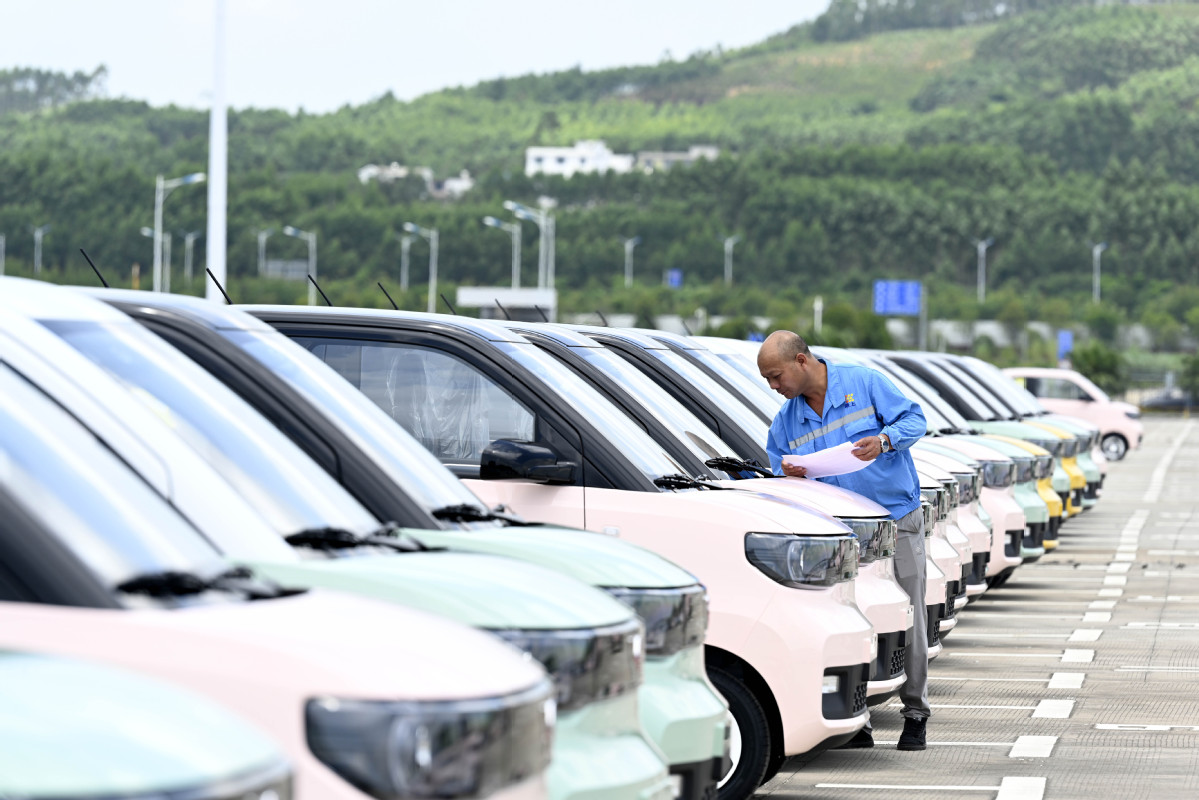 Ministry said it encourages mergers, recasts for healthy and secure future
The Ministry of Industry and Information Technology, China's top industry regulator, said on Monday it encourages mergers and reorganizations in the new energy vehicle or NEV sector, as it works hard to promote the healthy and high-quality development of this sector.
Xiao Yaqing, minister of industry and information technology, said the number of NEV companies currently operating in the nation is too large, and most of them are small and in a scattered state.
Currently, all the parties concerned are enthusiastic about the development of NEVs and have greatly promoted the development of the sector. But the sector is very technology-heavy, and resources should be market-oriented as much as possible to avoid dispersion, Xiao said.
The ministry encourages enterprises to have mergers and reorganizations to become stronger and bigger, the official added.
China has been the largest production base and market for NEVs for six consecutive years. By the end of August, the cumulative sales of NEVs had exceeded 7 million units in China, data from the ministry showed.
In the first eight months of this year alone, the production and sales volume of NEVs were 1.813 million units and 1.799 million units, respectively, nearly double from the same period last year.
In general, China's NEV sector is on a fast track of development, and the ministry will make more efforts to guide companies to solve problems like range anxiety, and to make vehicle battery charging more convenient and NEVs smarter, Xiao said.
The annual growth rate of electric vehicle production and sales in the next five years is expected to remain above 40 percent in China, according to a forecast by the China Association of Automobile Manufacturers.
But currently, the automobile sector is still struggling with chip shortages that emerged from the second half of last year.
Tian Yulong, chief engineer of the MIIT, said the ministry and other departments concerned have established a working group with a special coordination mechanism to promote the application of automotive semiconductors and to solve the imbalance between supply and demand.
The ministry is also encouraging insurance companies to roll out insurance services that can boost local automakers' confidence in using indigenously produced chips, so as to help ease chip shortages.
Four Chinese chip design companies inked agreements with three local insurance companies in June to pilot such insurance services.
Dong Yang, co-chairman of the China Automotive Chip Industry Innovation Strategic Alliance, an organization founded in September 2020 to promote the development of China's homegrown auto semiconductor sector, said China now has capabilities to overcome the problem of insufficient domestic production of auto chips.
"Auto chips do not require the highest-end manufacturing technology. For instance, most car chips are made with 28 to 40 nanometer manufacturing process, which Chinese chipmakers are capable of. There is no high threshold for the design capabilities, production conditions and manufacturing equipment of chips," Dong had said in an earlier interview.
"The main difficulty lies in the high requirements for reliability, durability for bad weather, consistency and functional safety. China only lacks an ecosystem for the design, production and application of automotive chips. This is where we must excel in."