Guideline stresses role of green finance
Share - WeChat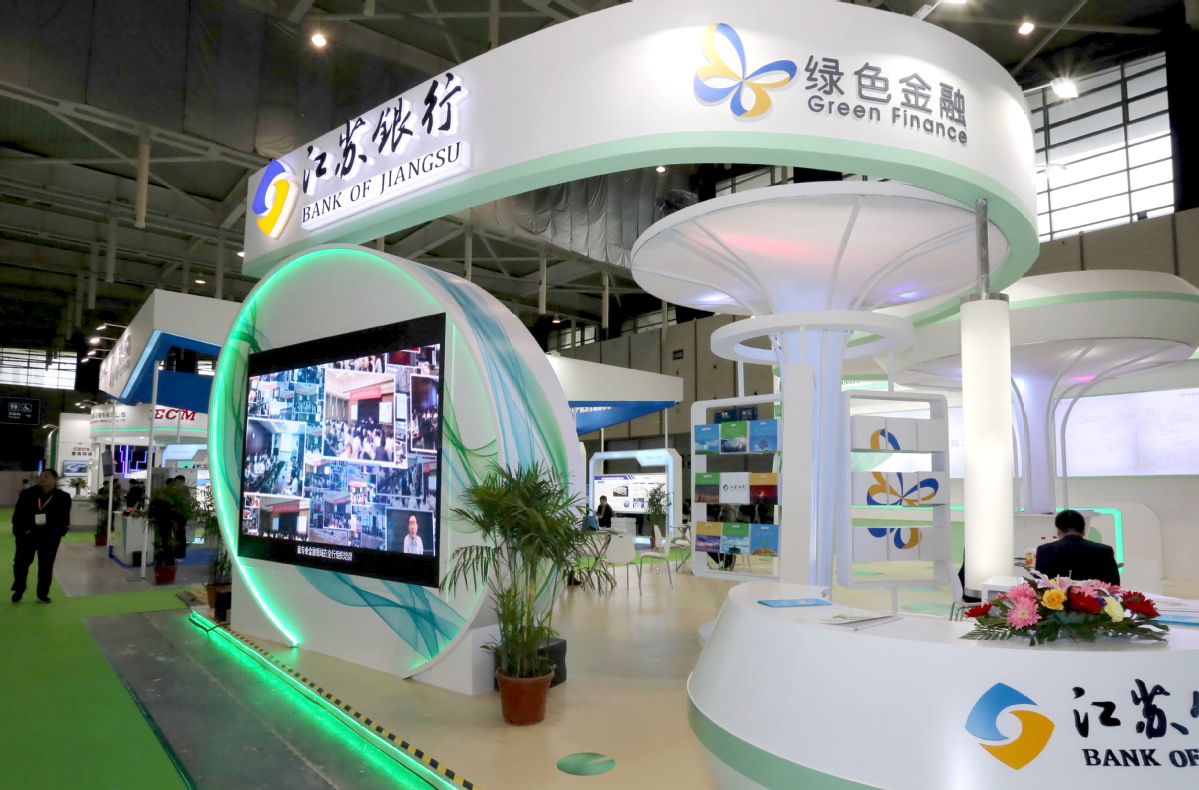 Financial tools should be given a bigger role as China continues efforts to deepen the reform of its mechanisms of providing compensation for ecological conservation, according to a guideline jointly released by the general offices of the Communist Party of China Central Committee and the State Council, China's Cabinet.
The guideline details measures to realize long-term-2025-35-compensation goals related to ecological conservation.
More financing tools should be developed based on the various environmental equities like the usage of water, pollution discharges and carbon emissions. Meanwhile, a green stocks index should be set up, said the guideline.
Shao Yu, Orient Securities' chief economist, said that a green stocks index helps categorize listed companies bearing similar green features as one investment target. Institutions can evaluate such companies more precisely based on the index and set up related exchange-traded funds. Thus, more social capital will be introduced to better support the development of the green industries.
Efforts should also be made to develop carbon emission futures, according to the guideline.
It is not the first time that the country has raised the idea of launching carbon emission futures. During the 2021 China (Zhengzhou) International Futures Forum held earlier this month, Fang Xinghai, vice-chairman of the China Securities Regulatory Commission, said that carbon emission futures should be rolled out to facilitate the country's green development strategy.
The CSRC said at a news conference in late April that the newly unveiled Guangzhou Futures Exchange has been conducting related research and making preparations to introduce carbon emission futures.
The experiment regarding the green finance reform should be carried out more extensively. To that end, more innovative attempts should be made in terms of compensation for ecological conservation.
Banks will be encouraged to provide green credit services while eligible nonfinancial companies and institutions will be encouraged to issue green bonds. Insurers are encouraged to develop green insurance products which can serve as compensation for ecological conservation acts, said the guideline.
HSBC Bank (China) has just made one such attempt. The bank announced that it has provided a loan linked to carbon emission quotas to a State-owned electricity company, which is the first of its kind provided by a foreign bank in China since the launch of the national carbon emission trading system on July 16.
The power company has been extended the loan at a favorable interest rate given the liquidity and market value of the carbon emission trading quotas that it owns.
"As the national carbon emission trading market becomes more developed and active, we believe more financial institutions will become a part of it and more diversified carbon-related financial products will be developed," said Joseph Ma, head of commercial banking at HSBC Bank (China).
As per the calculations of the People's Bank of China, the central bank, at least 2.2 trillion yuan ($341 billion) of investment will be required every year to help the country reduce carbon emissions by 2030. The annual investment for the same purpose will come at around 3.9 trillion yuan between 2030 and 2060.