Agriculture a post-pandemic priority for Africa
Share - WeChat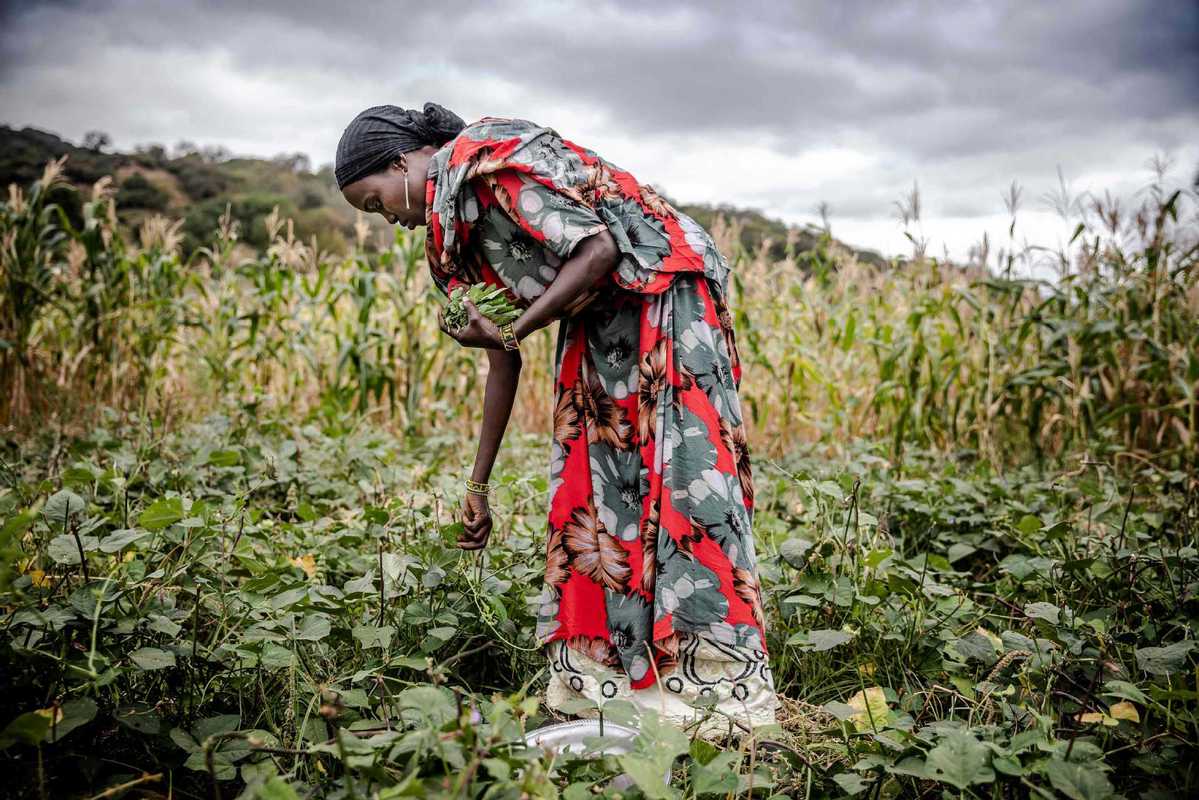 Participants at this year's Africa Green Revolution Forum have identified investment, collaboration and inclusivity in agriculture as a post-pandemic priority to tackle hunger and grow the value of Africa's agricultural sector.
The AGRF 2021 Summit kicked off on Tuesday in Nairobi, Kenya, convening close to 7,000 participants virtually, including African presidents, agriculture ministers, agricultural stakeholders and experts to discuss ways the continent can transform food systems and accelerate progress to eradicating hunger and poverty.
Hosted by the government of Kenya through its ministry of agriculture, the online summit will run until Friday under the theme of "Pathways to recovery and resilient food systems".
Speaking during the summit on Wednesday, Kenya's president Uhuru Kenyatta decried the perception among African youth that agriculture was an outdated occupation, saying Kenya had put in place aggressive measures to attract young people back to farming.
"In order to overcome these negative perceptions and to show our children and youth the nobility and profitability of agriculture, we are elevating the place of agriculture in our schools by revitalizing agricultural clubs to widen inclusivity among the youth," Kenyatta said.
"We are doing this because Kenya's 31,200 primary schools and their enrollment of close to 10 million school-going children offers a vast network through which knowledge about food and nutrition security can be boosted."
Speaking on the second day of the summit during a panel discussion, agri-food experts from Africa and China said collaboration between governments and the private sector are key if Africa is to learn from China's response to COVID-19 in building resilience within its agri-food sector.
Mbelwa Kaikuri, Tanzanian ambassador to China and the session's keynote speaker, highlighted the opportunity for Africa to learn from China's proven competence and resilience in food and agriculture.
With the Forum for China-Africa Cooperation on the horizon, Kaikuri mentioned the need to align Africa's priorities with China's development policies, as well as the need for China to widen its involvement in supporting agriculture in Africa beyond government and regional economic communities.
Chen Zhigang, China program leader at the International Food Policy Research Institute, agreed, pointing out COVID-19 is one of many risks facing the agri-food sector.
"COVID-19 is an example of a single event cascading into multiple risks. This means when you have all those risks together, it's going to have a compounded effect on everyone involved in agri-food," Chen said.
He added the key to building food security and agriculture resilience in a post COVID-19 world lies in public and private partnership, in which private sector businesses and local communities work together to ensure adequate food supply during and after the pandemic.