S Africa engages artists, athletes to ramp up vaccination
Share - WeChat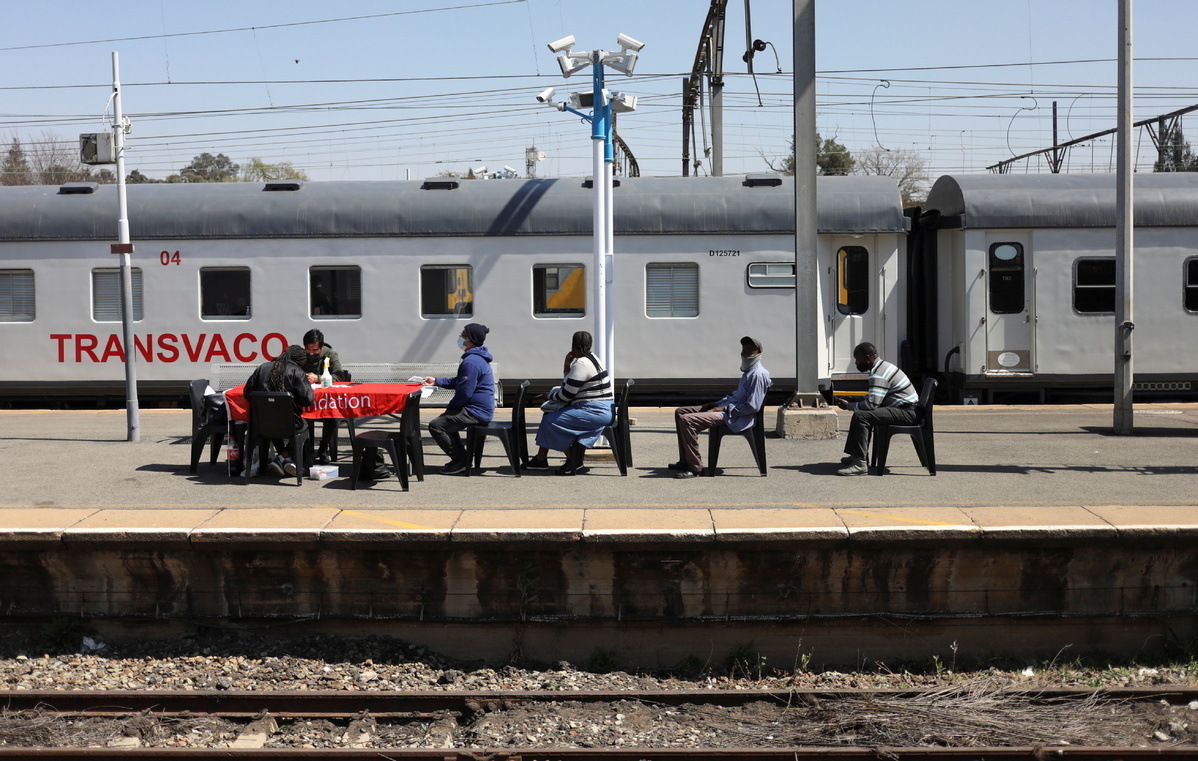 In an effort to ramp up vaccination against COVID-19 to realize herd immunity, South Africa, the most affected country in Africa in terms of infections and deaths, is engaging artists, athletes and leaders in sports and creative sectors as flag-bearers in mobilizing the whole society to get vaccinated.
Toward that end, on Wednesday, the country launched a national vaccination campaign dubbed "Return to Play-It's in Your Hands", aimed at ramping up vaccination programs to reach a required target of herd immunity so that sports and entertainment venues can be opened.
Through the campaign, communities will be educated on the benefits of vaccines in addition to dispelling myths and the spread of fake and untrue conspiracy theories about the shots.
Creative ways will also be used to get the vaccination message across including free entry tickets for the vaccinated at sport and entertainment events, games and performances as well as prioritizing the vaccinated and taking vaccines to the people.
David Mabuza, the deputy president, said with active participation by leaders and practitioners in the creative sectors and sport, it would be possible to reach all villages, suburbs and street corners to get people vaccinated.
"If we are to revive our vibrant and creative industries, return to theaters and stadiums to play and enjoy sport and entertainment, it is important that our vaccination program is accelerated to reach as many people as possible," he said.
Mabuza said there is need to manage the delicate balance between saving lives, and opening key sectors of the economy to revive and sustain jobs and livelihoods.
He termed the creative industry and sports economies as key to the country's economic recovery and reconstruction.
"Such recovery means opening opportunities for all those involved in the value chain of the sector, either through transportation and selling of merchandise outside stadiums," Mabuza said.
He said the path to saving lives and economic recovery depends on the accelerated rollout of the vaccination program to reach the required levels of population immunity.
Nathi Mthethwa, the minister of arts and culture, said government alone cannot raise the required numbers of the herd-immunity.
"Through the example and influence of our popular sports and creative stars, we wish to pull all stops to get the vaccination efforts back on track. It is not just about ourselves but also about those we come into contact with," Mthethwa said.
"The virus is real and deadly. We cannot wait for it to slow down. It can get worse before it gets better. We have to stop it and the only avenue we have not exploited to its full potential is the vaccination of more and more South Africans. The vaccine works. It is safe. It is available."
So far, South Africa has administered over 16 million COVID-19 vaccines, with 16 percent of its 59 million population being fully vaccinated. The country aims to vaccinate 70 percent of its population by the end of the year.