German giant holds firm on China edge
Share - WeChat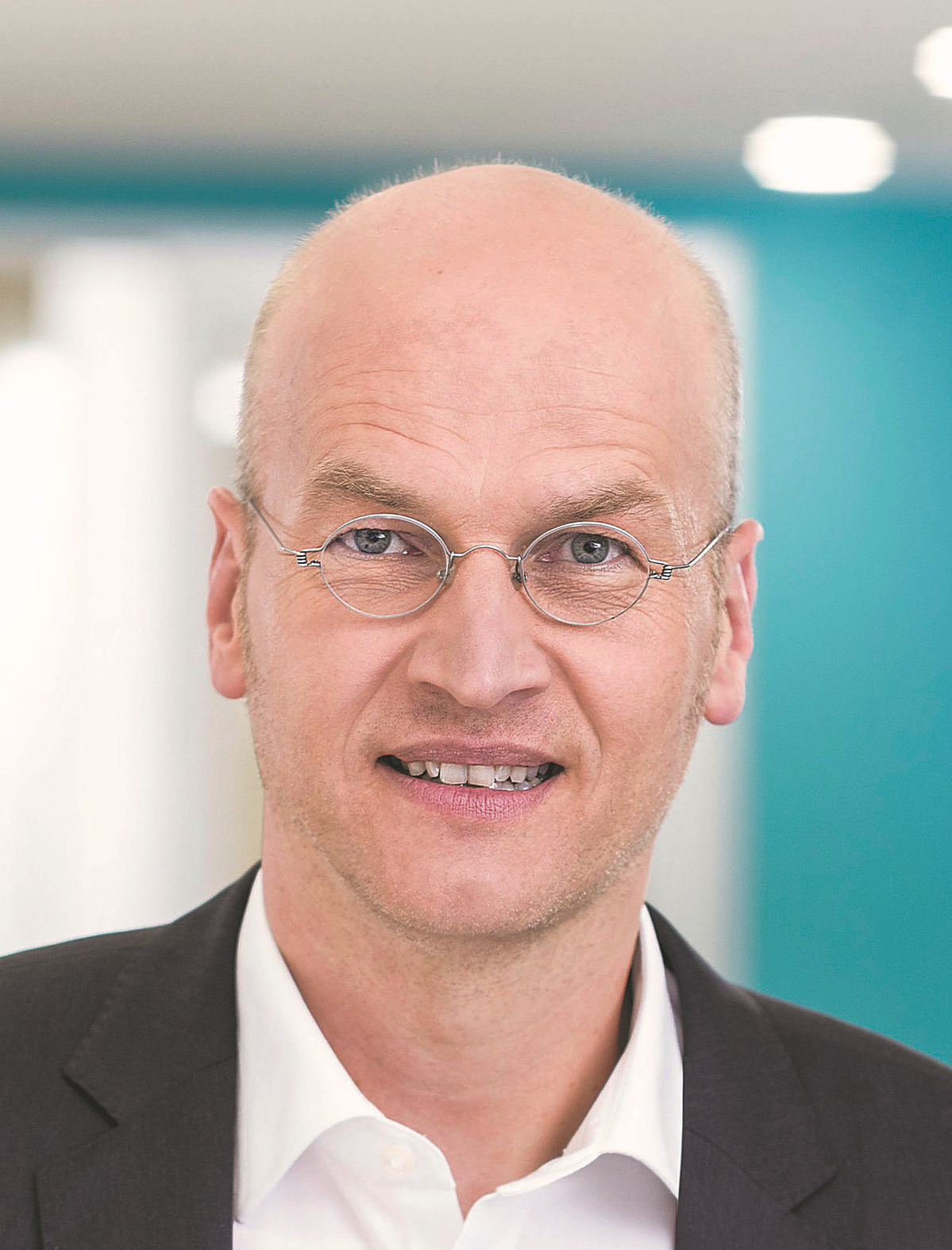 Bosch board member has no time for decoupling in defending trade order
German engineering and technology giant Bosch believes a globalized economy works well for the world, with a senior company figure dismissing the rhetoric of some Western politicians for an economic decoupling from China.
Harald Kroeger, a board member of Robert Bosch GmbH, said the company has not moved any of its businesses outside China due to such talk.
"I believe that in the end the rational things will be winning such discussions. Cutting the global economy into pieces isn't a good solution for mankind," he told China Daily in Munich on Monday. "This is why we are not moving anything."
He said that a globalized economy creates wealth for people around the world.
"So I think it's important to have a global economy, not to sort of decouple or localize everything," Kroeger said.
He said it's important for countries to have exchange of ideas and products, saying that the world shouldn't move into a situation in which each country goes its own way. "That is something that weakens the economy and doesn't help us create wealth for everybody," Kroeger said.
He believes that it's only by working together that nations can solve problems like global warming. "It's important to have a global exchange, to globally optimize a company," he said.
His comments come amid efforts by US administrations to push the idea for major economies to decouple from the Chinese economy. The close economic ties between China and Germany have also featured in the debate among the main candidates for the position of chancellor ahead of a national election on Sept 26.
Kroeger said that regardless of the election result, the next German government will be a rational one. "So, I don't think there will be any huge change from that."
'Ripples in the water'
He admitted that there are "some ripples in the water", but he doesn't foresee any significant disruptions to the established trend of a globalized world.
He said Bosch doesn't see itself as a German company; rather, it is a truly global company.
China is the largest market for Bosch outside Germany. Bosch China employs more than 50,000 people and contributes more than 20 percent of the company's total business.
In 2020, Bosch's sales in China hit 117.3 billion yuan ($18.17 billion), a 9.1 percent jump from 2019.
Kroeger said he has deep admiration for China's development.
"I have great colleagues in China. It's such a great team that we have there," he said.
He has enjoyed working together with Chinese customers, describing them as "very much oriented toward the future, toward new things".
"So what I think is, Bosch's culture and the Chinese hunger for innovation work well together. We are a very innovative tech company that works really well with Chinese customers," said Kroeger, who has been to China many times, while noting that COVID-19 has made such travel difficult.
"I strongly believe the Chinese market is the most fascinating and interesting market that we have."
He said that while Bosch pursues its own business activities, it works well with its joint venture partners.
Bosch has made cumulative investment in excess of 50 billion yuan in the country over the past decade.
In April, Bosch founded a joint venture, Bosch Hydrogen Powertrain Systems, with Chinese commercial vehicle manufacturer Qingling Motors to develop fuel cell power modules. Bosch built a fuel cell center a year ago in Wuxi, Jiangsu province, that focuses on research and development.
The company has highlighted the importance of the China market in a promotional video for the IAA Mobility show, which was starting in Munich on Tuesday. At the event, Bosch is displaying its innovations in electromobility.
Kroeger feels flattered to hear that executives at technology giant Huawei have talked about the company becoming China's Bosch.
"I think competition is good for economy. It makes everybody better."