London advised to act to keep financial hub status
Share - WeChat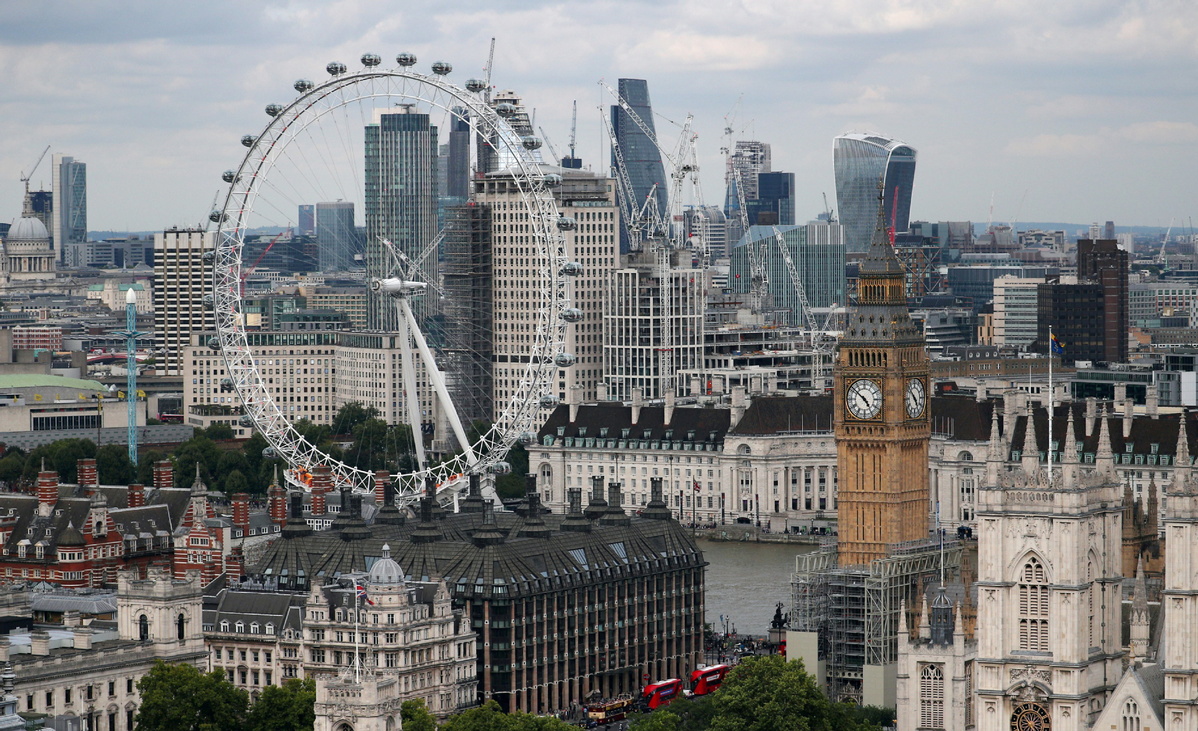 Business lobby group TheCityUK has set out what it said in a report are the steps needed to be taken and arrangements that need to be made to enable London to continue competing against other major international financial centers, or risk falling behind.
In 2018, New York surpassed London as the world's major financial center, and was particularly dominant in key areas such as the pharmaceutical sector, according to results of a survey by consultancy Duff and Phelps in the United States. With ongoing uncertainty caused by Brexit that has further eroded confidence, there are fears that unless significant steps are taken to secure London's position, it could slip further.
"Europe is littered with cities that were once the leading international center of their day," stated the report by TheCityUK. "The last decade has been one of growth for our industry, yet global competitors have grown faster. By some metrics, (the UK) is losing ground: London is currently slipping further behind New York each year while other centers are strengthening."
The report said the best way to respond is "to adopt a relentless focus on strengthening its international competitiveness to win back the prize of being the world's leading international financial center".
Among measures that TheCityUK wants the government to take are easing the process of hiring staff globally. It also expressed concern at the extra work that could be created by the proposed new National Security and Investment Act, which could allow governments to block deals on security grounds.
The group has come up with its own suggestions as part of a five-year plan, drawn up in consultation with 60 financial services bodies to restore the capital city to its former prominence, including measures such as changing tax rules.
TheCityUK claimed that London banks pay taxes 13 percent higher than rivals in New York, and other financial hubs offer better incentives.
With Bloomberg reporting that financial services account for almost 7 percent of the UK's total economic output, maintaining a prominent position on the global stage is vital.
The UK is still the main hub of the highest-earning bankers in Europe, with the number of top earners vastly ahead of any of its rivals. But since 2018, that figure, while still large, has been falling.
The financial services sector was not addressed in last year's Brexit Agreement. In July, Chancellor Rishi Sunak announced that talks with the European Union over an equivalence deal, which would have enabled the two sides to recognize one another's rules in parallel, had ended without success. With this kind of uncertainty, TheCityUK wants to establish any footholds of security that it can for the sector.