Science award signals China's inroads on frontier of 'deep blue'
Share - WeChat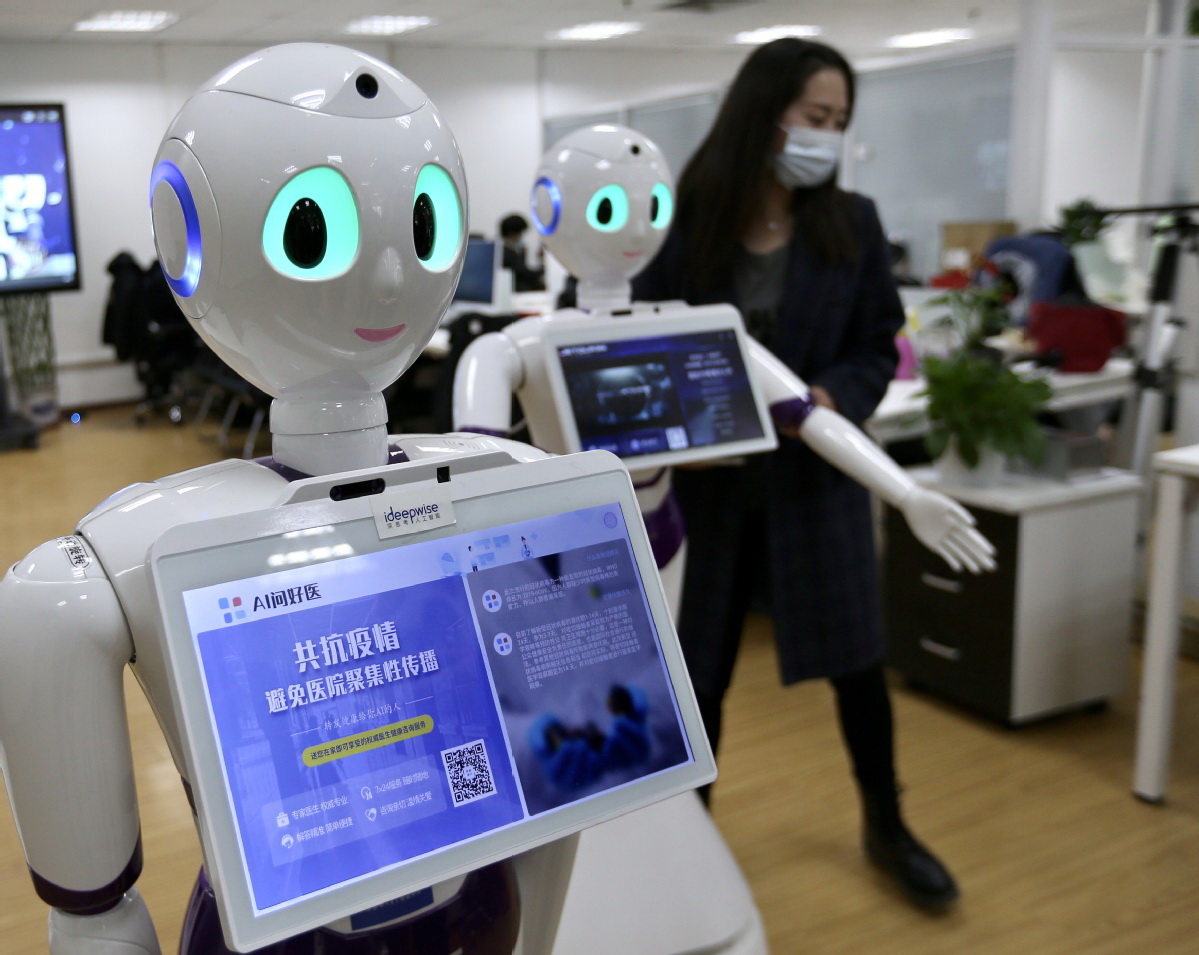 Over the past decade, 521,264 patent applications related to AI technology were submitted worldwide, of which China contributed 389,571, or 74.7 percent, according to Tsinghua University's 2020 Report on Artificial Intelligence Development, which was released in April.
Also in the past decade, natural language processing, machine learning, information retrieval and recommendation, and computer vision-the enabling of computers and systems to interpret and understand digital images-were the most influential AI technologies worldwide, the report said. In the next decade, AI will likely see major developments in fields such as enhanced learning, knowledge graphing and smart robotics.
China is among global front-runners in terms of publishing scientific papers for more than 10 AI-related fields, including natural language processing, AI chip technology, machine learning and information retrieval and recommendation.
China's strongest AI fields are multimedia and the internet of things, in which it ranks first in the world in terms of academic output. However, it is noticeably behind other AI powerhouses, such as the US, when it comes to human-computer interaction, robotics, computing theory and computer graphics.
The US currently has the world's largest talent pool of renowned AI experts, accounting for over 62 percent of the global total, the report said. It has over six times more than China, which is ranked second globally.
Gong Ke, the executive president of the Chinese Institute of New Generation Artificial Intelligence Development Strategies, said at a public forum in July that China will need to cultivate a group of quality scientists who can develop core technologies in artificial intelligence.
"Education about AI should be shared with everybody," he said, adding that it is crucial to combine theoretical learning with hands-on practice when learning the subject, and attention should be paid to social ethics and responsibility when creating AI applications.