More Chinese tourists are ready to see the big world
Share - WeChat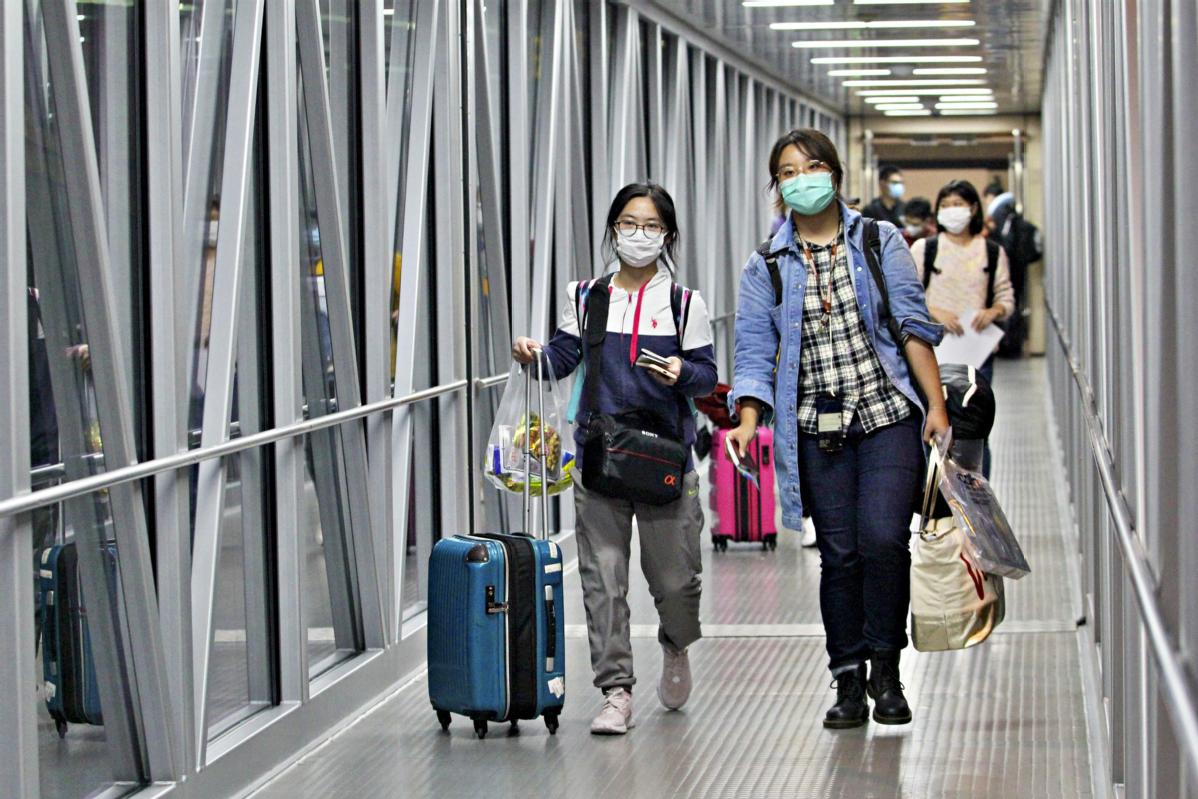 Editor's Note: Thanks to China's rapid economic development and rising individual incomes, Chinese people can now more easily visit tourist sites within and outside the country, writes a veteran journalist with China Daily in the second of a series of commentaries.
My first travel experience was in 1975 when I, along with some of my high-school classmates, visited Huashan Mountain east of my home city of Xi'an. The train we boarded in Xi'an in the evening took more than three hours to cover just 100 kilometers to our destination. By the time we reached the foot of the mountain, it was well past midnight.
Without taking any rest, we began climbing the mountain because we were told that at night we will not feel the vertiginous effect of the steep cliffs and narrow passes on the mountain. I don't recall paying any entrance fee for the two days we spent on the mountain. We didn't see any administration officials on the mountain either.
We spent two nights sitting around bonfires in the caves on two different peaks of the mountain and survived on the pancakes and water we had brought with us. There were no food stalls or any other services available on the mountain. The only people we met during the two days were part of small groups like us.
I have not visited Huashan Mountain since, though I've been reading about it in newspapers and magazines. From the reports I have come to know that Huashan has become one of the most popular scenic spots in China, receiving more than 3 million visitors a year, and the visitors can avail of different services on the mountain. Of course, today tourists have to pay an entrance fee of 180 yuan ($27.89) and an additional 180 yuan if they want to take the cable car to and from its peak.
Huashan epitomizes the drastic change in China's tourism industry. Over the past four decades or so, the number of Chinese tourists has increased manifold, not least because individual incomes have increased by about 100 times.
In 2019, a year before the COVID-19 pandemic broke out, China recorded more than 6 billion tourist visits in the country, up 8.4 percent from 2018. The industry's total income in 2019 was 6.63 trillion yuan, up 11 percent year-on-year. And it contributed more than 10 percent to China's GDP.
Interestingly, retired people have become the backbone of the tourist army because they have both the time and money to travel. To meet the retirees' demand, travel services organize special trips so they, instead of being rushed around, can have a much relaxed travel experience. And in most cases, a doctor accompanies a senior citizens' tour group so he or she can attend to any emergencies that may arise.
As for people who are still working, they mainly visit tourist sites, both within and outside the country, during the May Day, National Day and Spring Festival holidays. As a result, trains and flights are fully booked and the country's 2,000-plus tourist sites are packed with tourists during these holidays.
Also, home-stay weekend trips have gained in popularity, with an increasing number of urban residents spending weekends in villages close to cities. To escape the monotony of urban life, many families drive to such villages during weekends and holidays to spend a couple of days in a farmer's home and experience the charms of rural life. Thanks to the rural landscape, including green hills and blue waters in many cases, and the delicious home-cooked food, they feel invigorated, ready to endure the mundaneness of urban life.
The governments encourage such trips because they not only help urban dwellers to escape the humdrum of city life but also give low-income farmers an opportunity to make some money, thus contributing to the country's efforts to improve rural people's livelihoods.
Besides, more and more rural residents are joining tour groups to visit tourist sites in the country, even overseas.
Six years ago, a resignation letter caused quite a stir in China. In the letter to the school headmaster, a female teacher in Henan province wrote only one sentence for the reason of her resignation: "The world is big, I want to go to see it."
Her wish is apparently shared by millions of Chinese who want to see the big world.
The author is former deputy editor-in-chief of China Daily.
kangbing@chinadaily.com.cn
Most Viewed in 24 Hours
China Views