Those who refuse jabs hurt US small businesses
Share - WeChat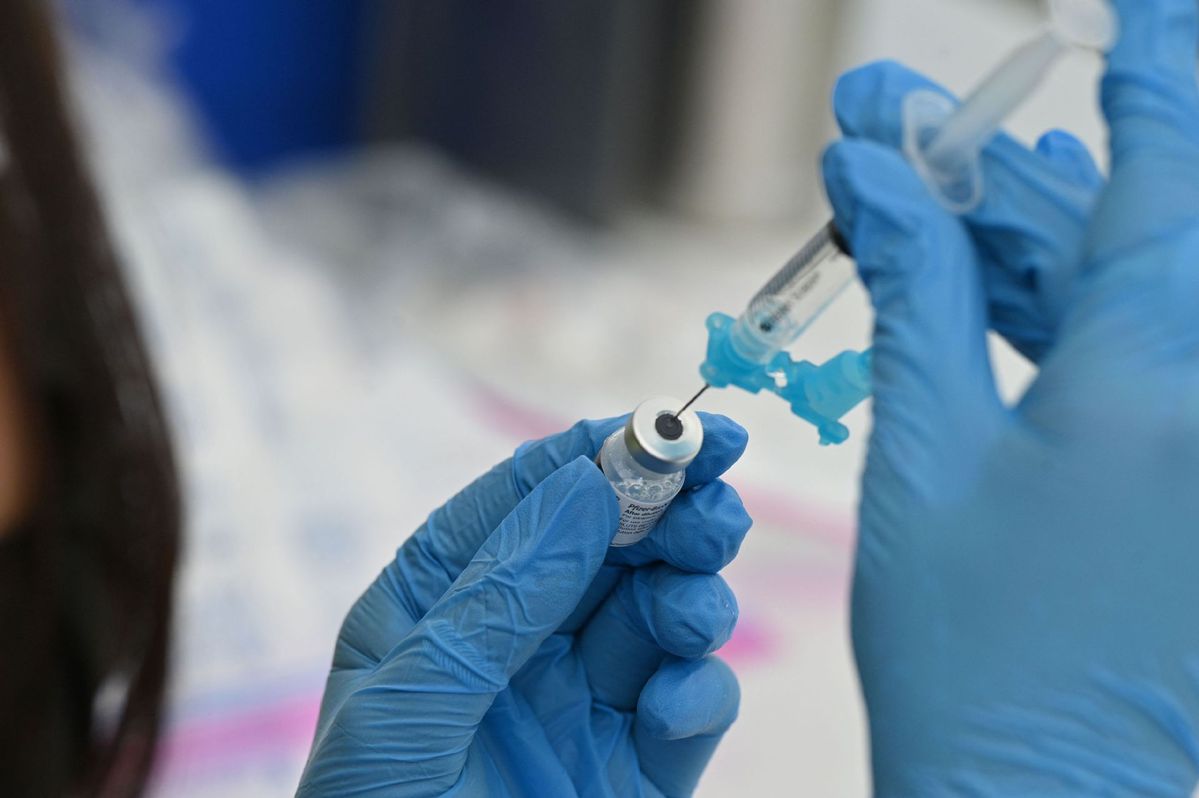 Small businesses in the United States said they are finding it difficult to enforce COVID-19 vaccine mandates for employees amid a tight labor market, and have difficulty finding new staff to replace those who prefer to quit rather than get vaccinated.
Art Depole, co-owner of restaurant Mooyah Burgers, Fries &Shake in Times Square in New York, said a third of his 30 staff members are unvaccinated and do not want to be vaccinated.
Depole told Insider news that some of his workers planned to quit their jobs instead of getting vaccinated.
New York City requires restaurant workers to have had at least one dose of a vaccine by mid-August.
All customers who want to dine in one of the city's restaurants are also required to show proof of vaccination under Mayor Bill de Blasio's "Key to New York" plan.
The mayor believes that the vaccine mandate will stop the rise of coronavirus cases caused by the Delta variant.
The Equal Employment Opportunity Commission said it is legal and fair for employers to require employees to ask staff to get a COVID-19 vaccine or face losing their jobs.
But EEOC also said that employers must make exceptions for employees with health or religious reason to opt out.
The dilemma among small business owners comes as figures from the Bureau of Labor Statistics in June showed that while there were 10.1 million job vacancies open in the economy, there was a severe shortage of workers willing to fill the positions.
Philippe Massoud, owner and chef at Lebanese restaurant Ilili and Ilili Box in New York, said two of his 20 workers who did not want to get vaccinated quit.
Some employers, including the federal government, have given workers the choice of getting a COVID-19 vaccine or taking a COVID-19 test weekly.
Enforcing mandates
Employers in the city that offer high salaries and good benefits are enforcing vaccine mandates as a condition of continued employment. They include the Wall Street companies Goldman Sachs and Morgan Stanley, and technology companies Google, Twitter and Facebook.
US President Joe Biden issued a mandate that nursing homes must have their workers vaccinated against COVID-19. The vaccinations will become a condition of the facilities receiving Medicare and Medicaid reimbursement.
But this threatens to put a strain on an industry that often has low-paid workers who may quit instead of getting vaccinated.
Mark Parkinson, president and CEO of the American Health Care Association, warned that such a mandate may cause many nursing home workers to quit.