Australian petitioners: Give us Chinese shots
Share - WeChat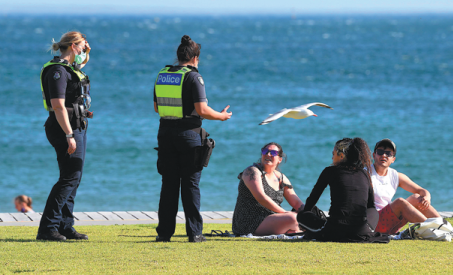 CANBERRA-Thousands of individuals have signed a petition asking the Australian government to introduce or import COVID-19 vaccines made by China.
The petition, called "Introduce or import China COVID-19 vaccines ASAP", launched on the website of the Parliament of Australia, had garnered nearly 8,000 signatures by Saturday morning. Those who wish to sign the petition have until Sept 22 to do so.
The campaign was initiated because of "the serious COVID-19 epidemic situation in Australia", as well as the shortage of vaccines in the country, the petition says.
Vaccines made by China are safe, effective and cheap, and have been supplied to millions of people in many other countries and regions, it said.
The Australian government has been under criticism for its vaccine distribution.
Amid the current COVID-19 outbreaks and lockdowns in major Australian cities, Prime Minister Scott Morrison has declared that interstate travel will return to normal in the country by the end of this year.
On Sunday he promised that domestic borders will be open and Australians will be allowed to gather in large numbers for Christmas.
Australia has abandoned the COVID-zero approach to the pandemic amid outbreaks in Sydney, Melbourne and Canberra that have plunged about half of the population into strict lockdowns.
For a merry Christmas
Federal, state and territory governments have agreed to open borders and ease restrictions when 70-80 percent of adults are fully vaccinated against COVID-19.
At the current rate of vaccination at 37 percent, Australia may reach those milestones before the end of the year, local media say.
"Everyone can make plans for a family Christmas, with all our loved ones at the dinner table," Morrison said.
"Nobody wants COVID to be the virus that stole Christmas, and we have a plan and the vaccinations available to ensure that's not the case."
His optimistic comments came as Australia reported 1,683 new locally acquired cases of COVID-19 on Sunday morning, the second most after a record of more than 1,700 new local cases were reported on Saturday.
In Japan the government plans to extend a state of emergency in and around Tokyo until the last week of the month in a further effort to contain the pandemic, the newspaper Mainichi reported on Saturday.
Japan last month expanded emergency curbs to cover about 80 percent of its population until Sept 12, but the number of severe cases and the strain on the medical system have not eased sufficiently in Tokyo and surrounding areas to allow the restrictions to be lifted.
The government plans to extend them by about two weeks in Tokyo and neighboring Kanagawa, Saitama and Chiba prefectures, Mainichi said, without citing sources.
Xinhua - Agencies