Bayer, medical body sign deal to boost innovation in public hospitals
Share - WeChat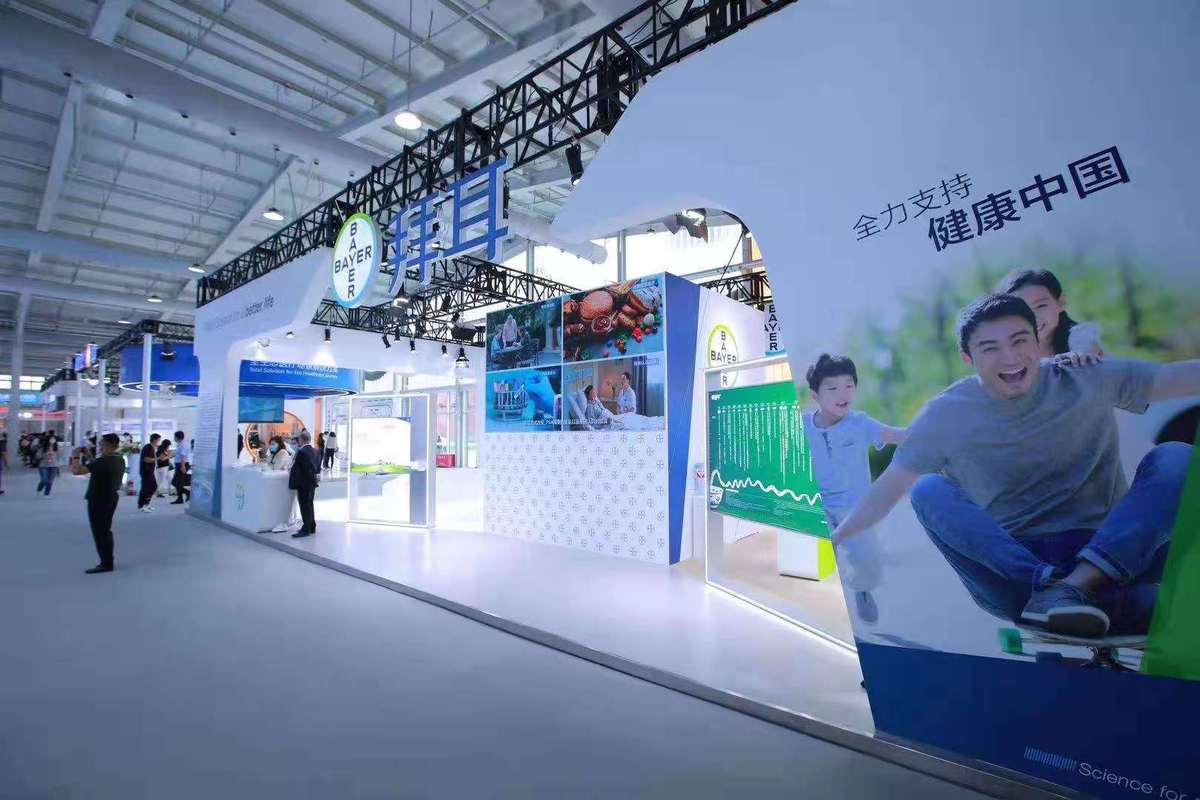 German pharmaceutical giant Bayer AG signed a deal with the Beijing branch of the Chinese Medical Association on a research-based hospital room project to promote the innovative development of Chinese public hospitals.
The two parties signed an agreement during the ongoing China International Fair for Trade in Services. According to the agreement, they will jointly launch a research project to promote the construction of research-based patient rooms in Beijing.
A research patient room is a place where medical workers conduct clinical research on drugs and medical devices, and observe the clinical application of new biomedical technologies in hospitals with conditions. It is an important medical resource and technological infrastructure.
The research project takes public hospitals that have already begun research-based ward construction as the research object, sorts out and analyzes the implementation status of research and construction, summarizes the typical experience of pilot hospitals, and further explores new models of research-based ward construction.
Feng Guosheng, head of the Beijing branch of the Chinese Medical Association, said: "The improvement of medical system is closely related to medical scientific research. This research project, which is under the guidance of Beijing Municipal Health Commission and Beijing Municipal Science & Technology Commission, is beneficial to improving hospitals' clinical research quality, strengthening their innovative abilities, and promoting the construction of research-based patient rooms."
"Our cooperation with Bayer is an effective attempt of joining efforts from academic institutions and enterprises to promote innovative clinical research," he said.
This year's CIFTIS has included the theme of healthcare service for the first time. Currently, the world is facing huge public health challenges, and medical and health-related topics have attracted great attention.
According to Bayer, during this year's CIFTIS, it will demonstrate its innovative drugs in diabetes, cardiovascular diseases and cancer.
Zhou Xiaolan, executive vice-president & president of Bayer Pharmaceuticals China, said: "The CIFTIS is an important window for China's opening-up. It offers an international platform for multinational corporations, such as Bayer, to present themselves and cooperate with other parties. It is also a crucial channel for us to learn more about local medical needs."
"Taking advantage of the fair, Bayer hope to deepen the communication and cooperation with our Chinese partners, give full play to our advantage in healthcare, constantly bring more innovative products to Chinese patients, and contribute to the implementation of crucial national strategies such as 'Healthy China'," she said.