Man with a funny plan
Share - WeChat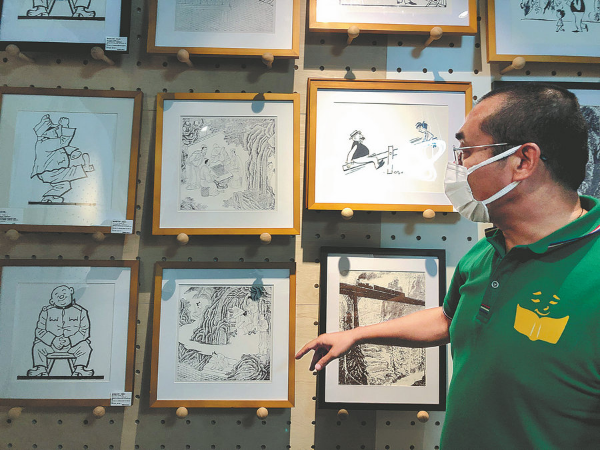 With society in China developing fast, people are facing a lot of pressure, so they are looking for ways to relax and reduce stress. That is why 50-year-old Qi Hang wanted to open a bookstore on the theme of humor.
A nine-minute walk from Beijing's Chaoyangmen subway station, a branch of the Xinhua Bookstore Group, the Humor Bookstore, with an avocado-green facade, is among the first bookstores on such a theme in the country.
Entering the bookstore, one can see a table, on which are stacks of children's books. Above hang curtains that carry words that translate to "being happy is everyone's rigid demand".
On the shelves in the 111-square-meter store, one can find books by writers from home and abroad: essays by Wang Zengqi and Li Juan, works by crosstalk master Hou Baolin, a collection of Chinese crosstalk works, The Good Soldier Svejk: and His Fortunes in the World War by Czech humorist and satirist Jaroslav Hasek, Bream Gives Me Hiccups by US actor Jesse Eisenberg, Six Plays of Shakespeare, The Story of a Shipwrecked Sailor by Gabriel Garcia Marquez, Bridget Jones's Diaries: A Novel by Helen Fielding, the satire-humor volume of The Complete Collection of Edgar Allan Poe's Short Stories and so on.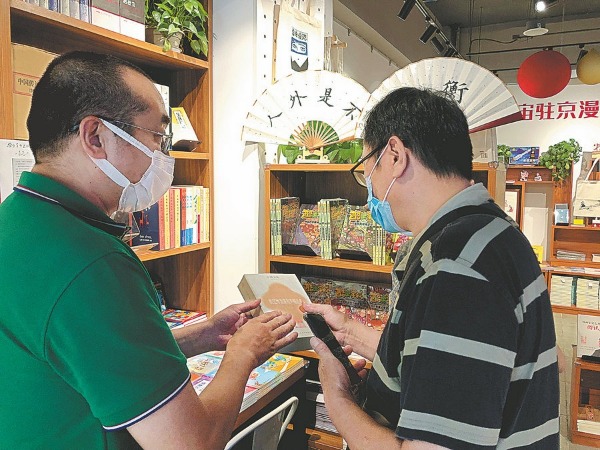 Apart from humorous or satire works, there are also biographies and autobiographies of the humorists and satirists, such as Quite a Good Time To Be Born: A Memoir: 1935-1975 by British writer David Lodge and a collection of Chinese fairytale writer Zhang Tianyi's diaries, as well as books that explore the logic of humor like The Humor Code: A Global Search for What Makes Things Funny.
Stickers with handwritten information are used to introduce the writers. For example,"If you feel life is boring, read Wang Zengqi" or "Li Juan is a tailor, but also the most humorous essayist in China, definitely the most. The shop owner strongly recommends her".
In total, there are more than 1,000 books of over 700 titles displayed at the bookstore, and Qi says he has read 80 percent of them.