Pandemic, Brexit combine to trigger mass vacancies in UK and struggle to find workers
Share - WeChat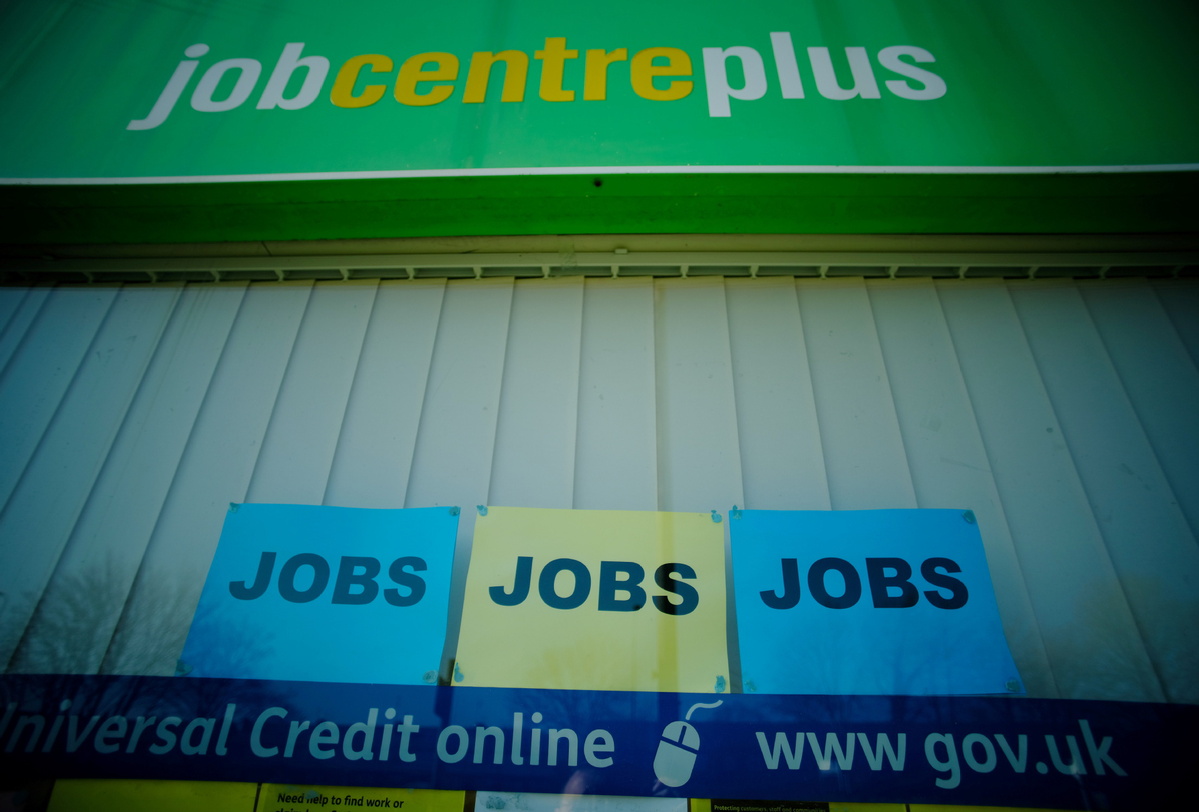 Various sectors in the United Kingdom, including recruitment and the restaurant industry, say they are facing a worker shortage because of the pandemic and Brexit.
According to the Office of National Statistics, there were 953,000 job vacancies between May and July 2021, a record high, but some sectors say they are struggling to fill posts.
Lucy Challenger, founder of domestic recruiter Polo and Tweed in Mayfair, London, said a majority of their candidates are from outside of the UK and many have returned to their home countries because of Brexit or the pandemic.
"We have seen a decrease in European candidates coming to the UK and that has affected our industry because a lot of domestic workers come from Europe. It's such a shame now less Europeans have the opportunity to come here to work," she said.
New immigrations rules have also caused problems in recruitment, she added.
"Since the Brexit transition period ended, a lot of Europeans we've had on our books didn't have settled status and many don't have the right to work. This was distressing for them to find this out, as some thought they had the right to work because they lived in the UK for a long time, or for other reasons," she said.
Challenger noted that at the same time, British candidates are also affected when they are put forward for jobs in European Union countries.
"We just placed a nanny in Germany, but we've had to help her with her visa among other things, whereas previously you wouldn't need one," she said.
Caroline Taylor, general manager of Novikov Restaurant and Bar, also in Mayfair, said her restaurant is coping at the moment as it is not operating at full capacity.
But Taylor worries that there will be pressure when it opens fully, and they will not be able to find staff.
"This sector isn't an area where everybody wants to work in," Taylor said. "We relied on EU workers, they take hospitality more seriously and look at it as a career and not just a job for a Friday night."
She said in 2019, around 98 percent of her staff were from outside the UK.
Taylor is now planning to invest in a training program as a way to get more workers into her restaurants, and find ways to entice local recruits.
Challenger said as many people are working from home, there has been a huge demand for domestic staff for people who need extra support around the house.
Although the number of housekeeper jobs has gone up, there are fewer candidates to take up these roles, as most recruited for these positions would be non-UK workers.
"We have clients willing to pay good salaries, but we aren't getting the candidates anymore. I think the government has to take some serious steps to make it easier for people to come and work in the UK," Challenger said, adding that it is difficult to get local British hires into domestic work as many turn up their noses at the profession, but she hopes this attitude will change.
"It's an effective way to earn a lot of money, have career stability, and have a good life. So I hope that the communities will begin to discover that," she said.
Challenger also found that while good applicants are hard to come by, those who are looking for work negotiate harder to get what they want such as increased salary, more holiday, fewer hours, and competitive packages.