China's services trade fair to bolster global confidence in economic recovery, say experts, business leaders
Share - WeChat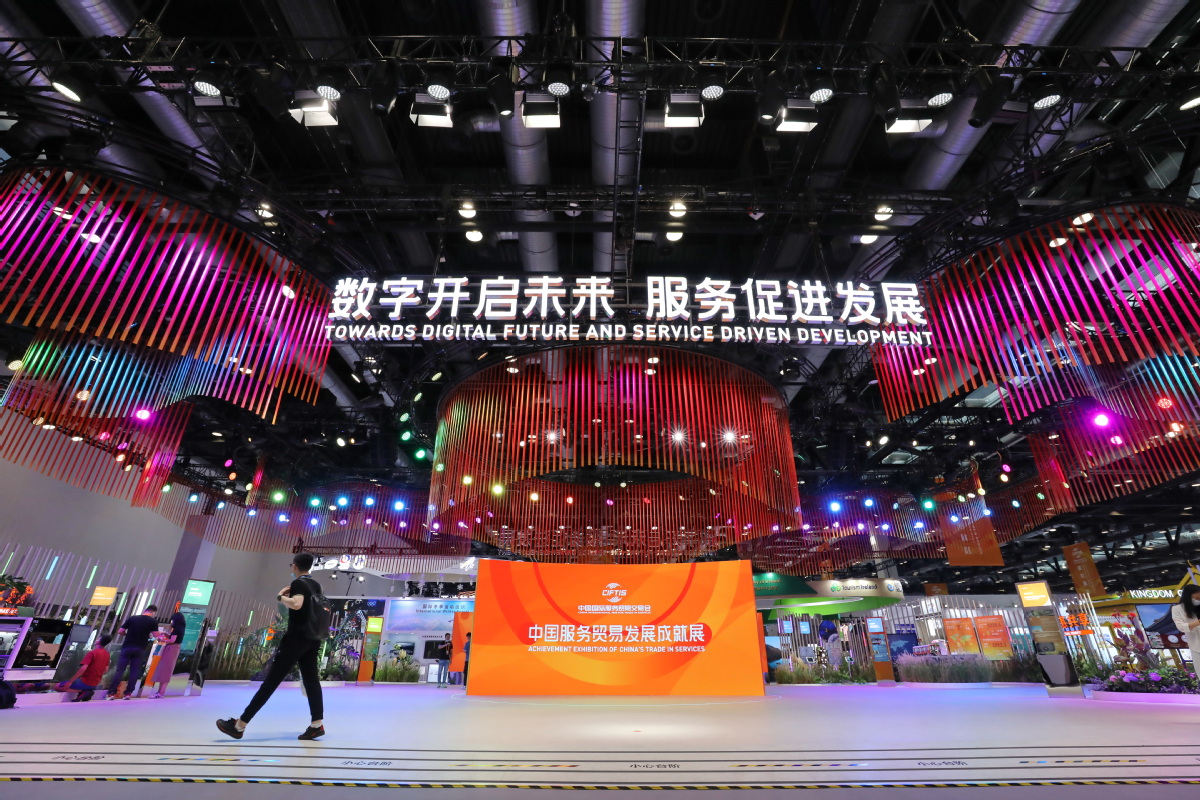 BEIJING - With more than 10,000 enterprises from 153 countries and regions signing up for participation, this year's China International Fair for Trade in Services is scheduled to start Thursday in Beijing.
Appreciating China's endeavors to promote global trade in services, experts and business leaders have said the event will help the world share China's development opportunities and bolster global confidence in the economic recovery amid the COVID-19 pandemic.
"China is growing faster in the service sector than any other country in the world," said Stephen Perry, chairman of Britain's 48 Group Club.
China's services trade fair will provide people with a great opportunity to get a sense of the world's digital future, as well as China's fast expanding service industry, said the business leader.
Being the first major economy worldwide to recover from the impact of the COVID-19 pandemic, China is the place to go to do business, especially when it comes to the service industry, which represents the future of the world economy, Perry said.
The services trade fair is an important platform that demonstrates China's opening-up, said Dennis Wilkens, Germany Trade and Invest's director for China.
"A large number of companies have emerged in China that are being offered opportunities in Germany and Europe. The development shows the performance of China and its companies in the digital and services sector in recent years," Wilkens said, adding, "Chinese companies are now globally active in the markets of the future."
This year's fair will play a key role in bolstering China-Brazil relations by strengthening their channel of communication, according to Jose Ricardo dos Santos Luz Junior, CEO of Group of Corporate Leaders in China.
"Brazil's participation creates the potential for exchange and business opportunities in the trade in services sector, especially the digital economy," he added.
In the eyes of Anneriese Rodriguez, an international news editor at Cuban state TV, the event "confirms the Chinese government's will to promote global commerce and enhance the digital economy within the complex context the world is going through" amid the COVID-19 pandemic.
"I have no doubt this international fair will become a platform to reinforce international cooperation in the context of the sanitary emergency and to contribute to the economic recovery of nations," Rodriguez said.