Yangtze Belt to receive fiscal fillip
Share - WeChat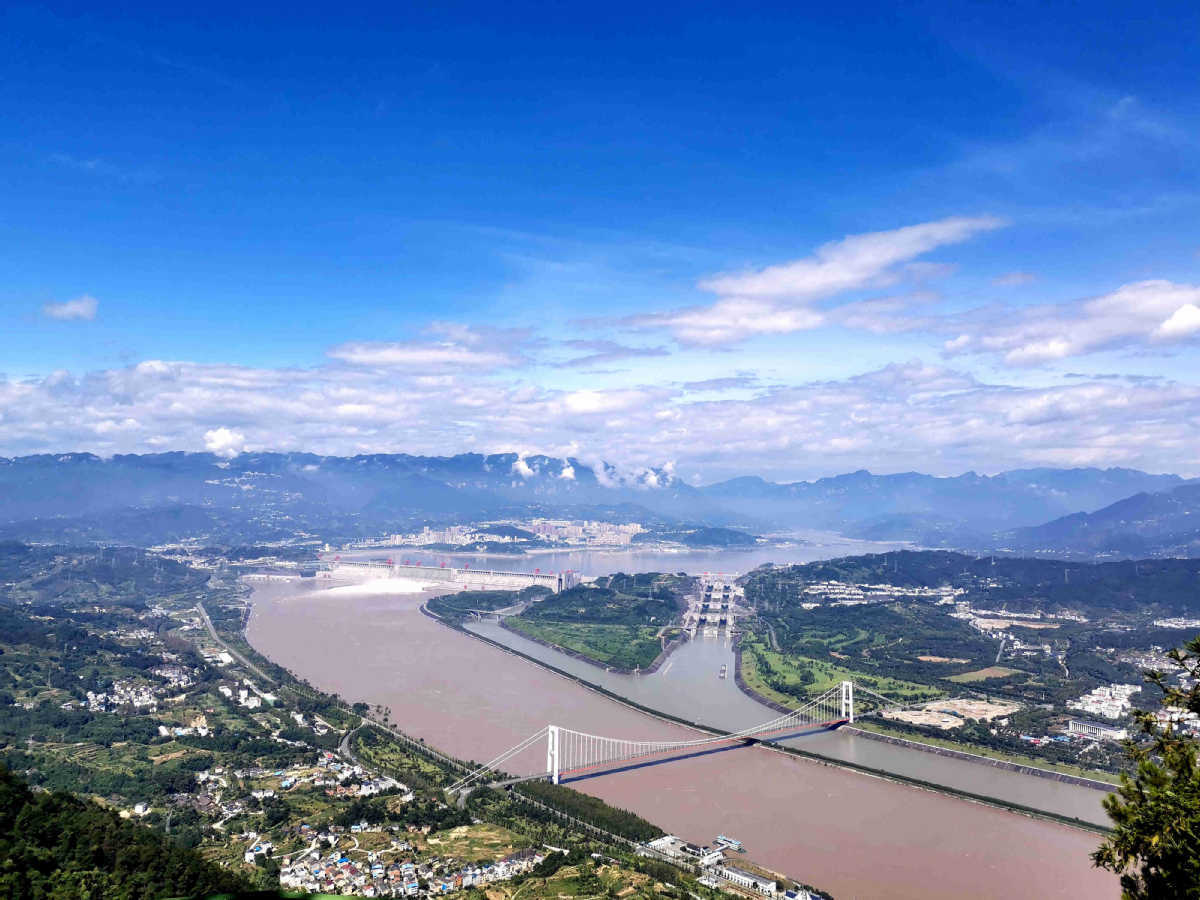 Higher-level opening-up will boost the region, upgrade trade and farming
China's fiscal measures will help accelerate higher-level opening-up in the Yangtze River Economic Belt, and promote the transformation and upgrade of the region's foreign trade, officials from the Ministry of Finance said in Beijing on Wednesday.
At a news conference, Xu Hongcai, vice-minister of Finance, said key provinces and areas such as the Lin-gang Special Area of China (Shanghai) Pilot Free Trade Zone should spearhead higher-level opening-up in the region.
The fiscal policy will help explore new opening-up measures as well as carry out intensified stress tests, Xu said.
The Yangtze River Economic Belt includes provinces like Zhejiang, Anhui and Hubei, and several big cities that have published plans of developing pilot free trade zones. For such places, the fiscal policy will facilitate the implementation of their plans, Xu said.
Areas eligible for special supervision of Customs are encouraged to integrate into comprehensive bonded zones, he said. The fiscal policy will support the development of key overseas economic and trade cooperation zones and agricultural cooperation zones.
Xu also assured support for the establishment of cooperation zones that can boost tourism along the Yangtze River.
An executive meeting of the State Council, China's Cabinet, held last week urged increase in fiscal and tax support to promote high-quality development of the Yangtze River Economic Belt.
The government will support this region to develop new types of foreign trade, such as cross-border e-commerce. "We have been paying attention to cross-border e-commerce and actively studying it, and we will launch some new measures," Xu said.
Another measure in the pipeline will shorten the time of export tax rebates, he said.
Tu Yonghong, a professor with the School of Finance at the Renmin University of China in Beijing, said a key measure needed is promoting effectiveness of fiscal spending.
In addition, the government should innovate new investment and fund management models.
Tu also suggested government-led industry funds should be increased to leverage more private capital via a new fund of funds.
The government also needs to set up green development funds to focus on supporting the development of low-carbon traditional industries like coal mining, electric power, construction, public transportation, sewage pipe network upgrading and management facilities, in order to promote the green and intelligent industrial development in areas along the Yangtze River Economic Belt, she said.
In July 2020, China established an 88.5 billion yuan ($13.69 billion) national fund in Shanghai to support green development and promote the development of the Yangtze River Economic Belt in the first phase, the Ministry of Finance said.
Fiscal policies adopted in this region support the development of new energy industries, said Fu Jinling, head of the Economic Construction Department of the Ministry of Finance. For example, consumers will be given purchase subsidies and exempted from purchase tax when they buy certain new energy vehicles.
To support the construction of charging piles, incentives were announced to guide local governments to accelerate the improvement of charging infrastructure for new energy vehicles, Fu said.
The government will increase support for the manufacturing sector in the region. Measures will include promoting tax and fee reductions, and improving the program of refunds for all due value-added tax credits to advanced manufacturing enterprises, Fu said.