Xi'an landmark bookstore reopened after 13 years
Share - WeChat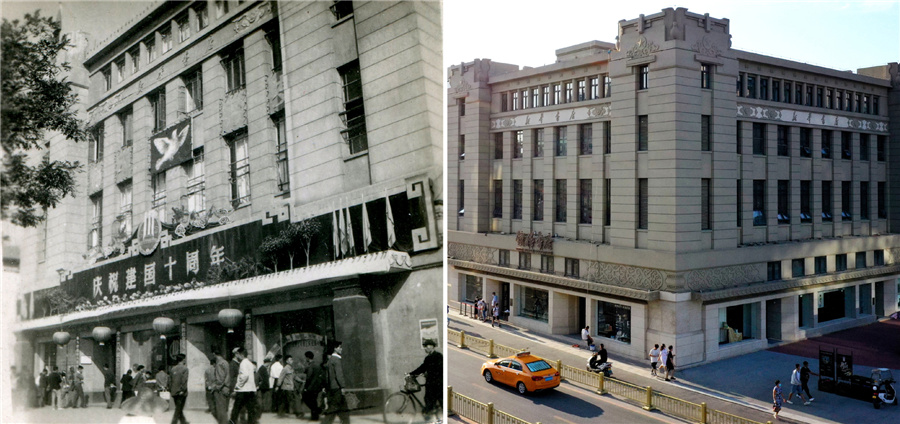 The Bell Tower Xinhua Bookstore is the first state-owned bookstore in Xi'an. It has long been deemed a cultural landmark in the capital of Northwest China's Shaanxi province.
The entire building, a design from the former Soviet Union, integrates relief sculpture from traditional Chinese architecture. Now the bookstore is returning to its original site after relocation in 2008.
The exterior, which largely retains the original 1950s appearance, looks nostalgically beautiful with vitrines and Russian embossments.
As the bookstore returns to the urban map, locals and tourists are dawn to this historical space for knowledge and memories.