Fan circles formed by capital-deformed consumption
Share - WeChat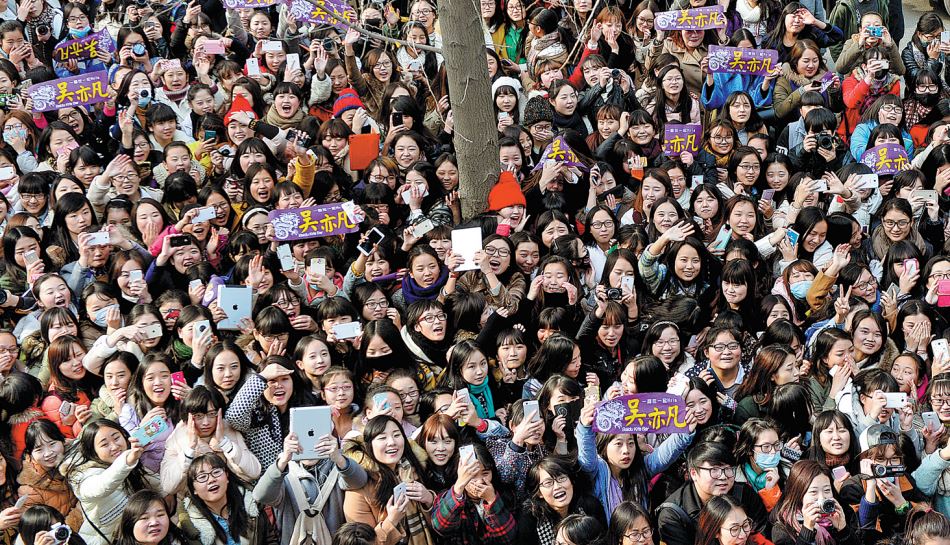 Editor's Note: Reporters of the official website of the Central Commission for Discipline Inspection of the Communist Party of China interviewed Jiang Yu, a researcher of macroeconomic studies with the Development Research Center of the State Council, on the specific measures prescribed by the Cyberspace Administration of China on Aug 27 to rectify the "sick" parts of the "fan circle" culture in the entertainment industry. The following are excerpts:
Some celebrities become overnight sensations despite their lack of talent, and they frequently top the list of internet searches. It is those investing in the entertainment industry that have propelled these celebrities to fame. By manipulating the internet platforms to control the fans, they make the "fan circles" cash cows for the whole profit chain.
These online celebrities and their "fan circles" have emerged with the development of the cultural industries. The added value of the cultural industries in the country hit 4.44 trillion yuan ($686 billion) in 2019, accounting for 4.5 percent of China's gross domestic product.
The "fan circle" culture is nothing but a consumption culture created by capital through its control of the internet and algorithms. The shark investors do not care about what values are being promoted or what kind of role models the idols set their fans, mostly impressionable young people.
In other words, the exorbitant profits they pocket come at huge costs of public resources and social values.
The development of the cultural industries, especially the entertainment circle, must be strictly regulated. If capital is allowed to continue to speculate on its manipulation of the technology, platforms and culture, the industry regulators are failing in their duty to uphold public morality and the right social values.
It is necessary for the Cyberspace Administration of China to order internet platforms to draw up clear and strict guidelines for celebrity agents regarding online account registration, social media posts, commercial promotion, public relations and fan management.
More important, the regulators should strengthen their supervision over investment in the entertainment industry.
If you have a specific expertise, or would like to share your thought about our stories, then send us your writings at opinion@chinadaily.com.cn, and comment@chinadaily.com.cn.
Most Viewed in 24 Hours
China Views