Govt pushes for expansion of delivery services
Share - WeChat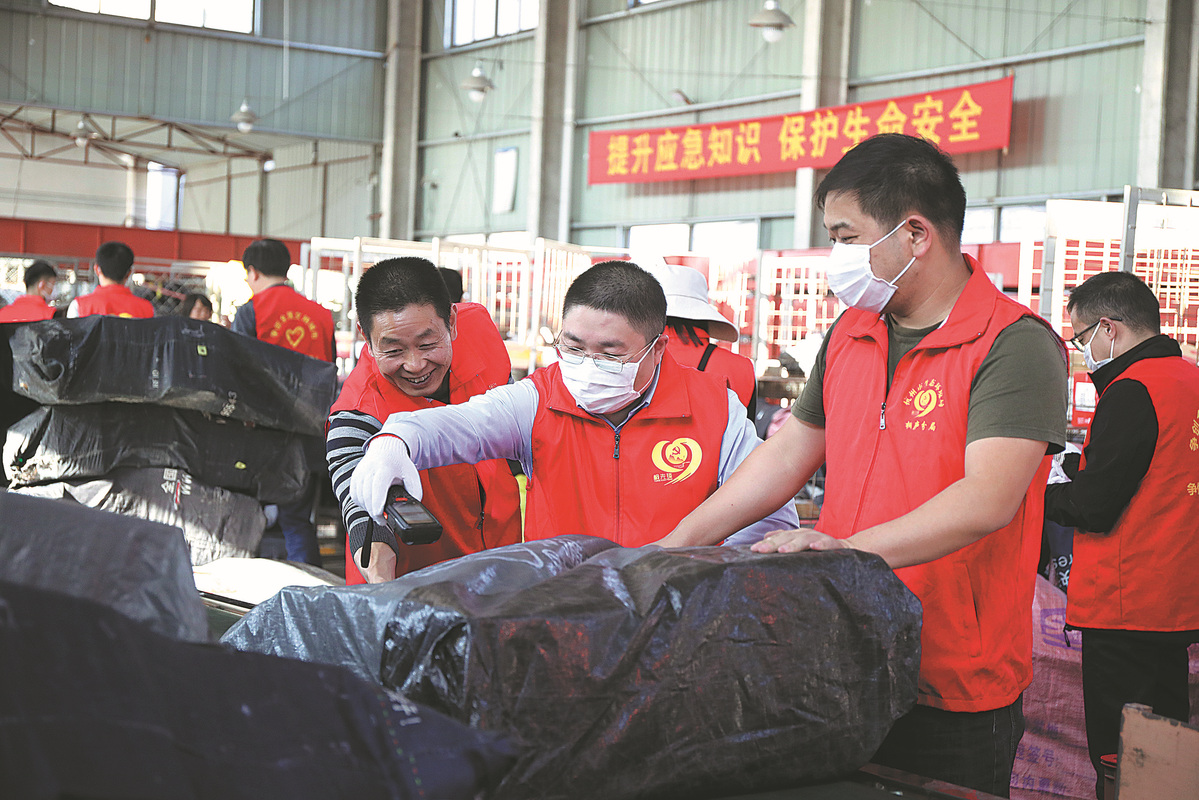 Companies are being urged to form a widespread network to serve isolated communities. Luo Wangshu reports from Tonglu, Zhejiang.
Life has become easier for Pan Caijuan since November, when an express delivery service network expanded to her village.
As the owner of a family hotel in Luci village, Tonglu county in East China's Zhejiang province, one of Pan's daily routines is to do the shopping for her customers. She is heavily dependent on online stores because they are cheaper and offer more choice.
Before the express delivery outlet opened in the village, she had to drive to the local township to pick up her purchases. The round trip usually took about half an hour.
Now, though, she walks to collect the shopping, which she said is "much more convenient" as it usually only takes a few minutes.
"I buy most of the daily commodities for my family and customers from online stores. After placing an order, it usually takes two to three days to receive the packages," she said.
Pan is one of many countryside dwellers to have benefited from the boom in the rural delivery network.
Since 2014, China has carried out a campaign to boost deliveries in rural areas. All county-level regions and 98 percent of towns now have access to express delivery services. However, the "last mile", from townships to villages, is difficult to cover.
Last year, the State Post Bureau launched a three-year campaign to expand the network to a deeper grassroots level, sending parcels to villages. The campaign has borne fruit. About 30 percent of the 83.3 billion parcels sent in China last year were delivered to rural areas.
The figure has maintained steady growth this year. During the first half, 20 billion parcels were delivered to rural areas, a year-on-year rise of 30 percent, accounting for one-third of all parcels handled nationally between January and June.