Postal Savings Bank of China records record net profit in H1
Share - WeChat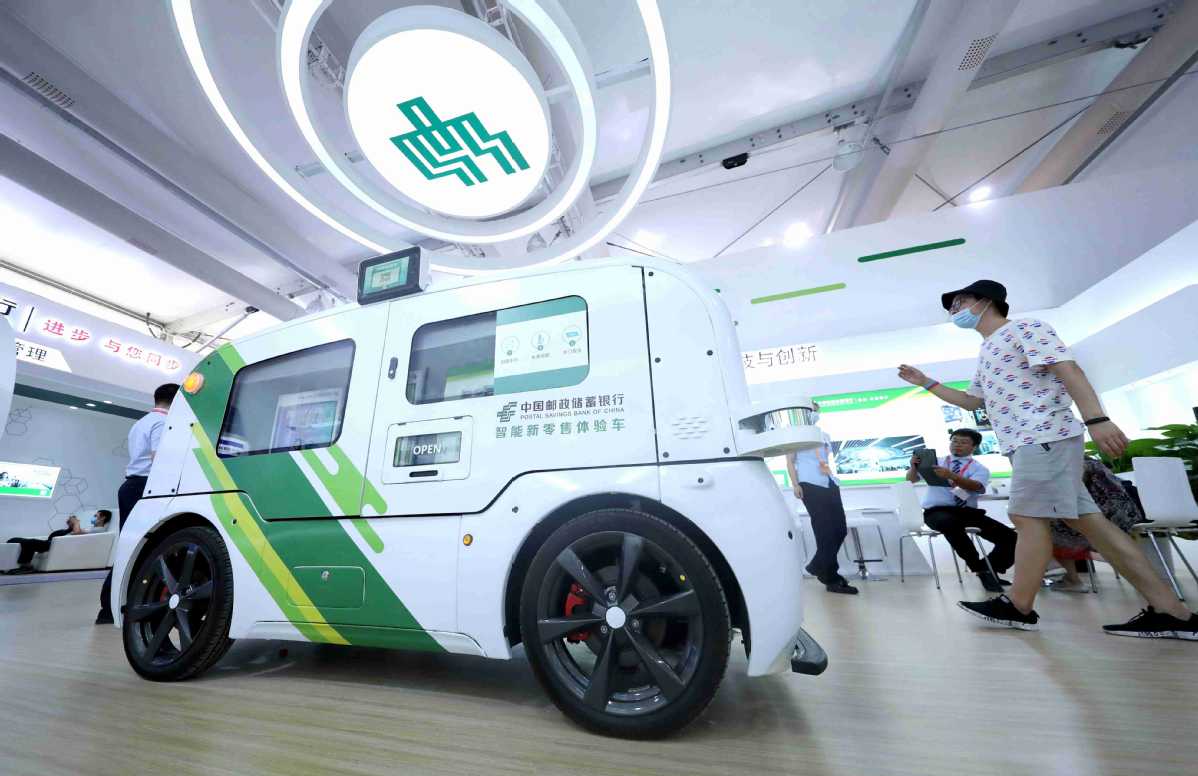 Postal Savings Bank of China Co recorded a net profit of 41.24 billion yuan ($6.37 billion) in the first half of this year, representing an increase of 22.48 percent year-on-year.
During the period, the large State-owned commercial lender continued to improve its profitability. Net interest income hit 132.1 billion yuan in the first half, up 6.19 percent year-on-year, and net fee and commission income reached 11.43 billion yuan, rising significantly by 37.86 percent.
PSBC continued to focus on the investment banking businesses of bond underwriting, syndicated loans, M&A finance, financial advisory, asset securitization and so on, and played an active role in improving the comprehensive financial service capabilities of corporate banking, increasing intermediary business income, and supporting the reform and transformation of the bank, according to its 2021 interim results announcement released on Friday.
It took the initiative to optimize the asset-liability structure, increase the proportion of high-yield assets, and strengthen the management and control of long-term deposits with high cost.
The bank fully supported the national and regional strategic blueprint, intensified efforts to support key areas such as manufacturing, new infrastructure and new urbanization initiatives, major projects, rural revitalization, green credit and private enterprises.
At the end of June, its corporate loans amounted to 2.16 trillion yuan, up 9.19 percent from the end of last year. The balance of its inclusive loans to small and micro businesses was 890.5 billion yuan, accounting for more than 14 percent of its total loans.
Meanwhile, the bank actively implemented China's strategic plan for achieving carbon emissions peak and carbon neutrality. It increased the green credit supply, with the balance of green loans standing at 317.1 billion yuan and the balance of green financing at 364.14 billion yuan, representing an increase of 12.87 percent and 13.88 percent, respectively, from the end of last year. In addition, the balance of green bond investments amounted to 29.12 billion yuan.
Amid the outbreak of the COVID-19 pandemic, PSBC constantly improved the comprehensive risk management system and strengthened proactive capital management to prevent and mitigate financial risks.
The bank maintained sound and stable asset quality. As of the end of June, its nonperforming loan ratio was 0.83 percent, falling 0.05 percentage point from the prior year-end. The ratio of its allowance to nonperforming loans was 421.33 percent, up 13.27 percentage points over the same period.