SOEs' recast aims for competitiveness
Share - WeChat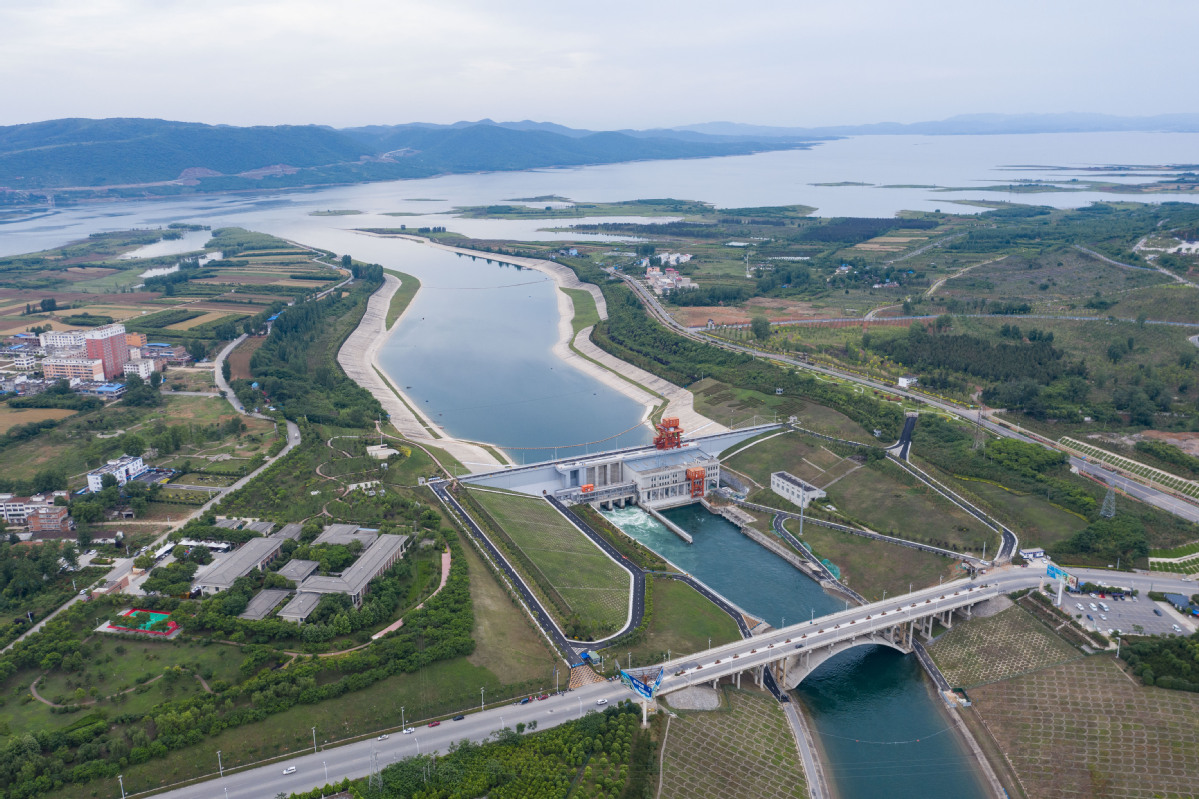 China will press ahead with the restructuring and integration of its centrally administered State-owned enterprises across industries in the second half of this year, to achieve four main goals, a senior government official said on Wednesday.
The reorganization will seek to do the following, among other things: transform central SOEs into world-class, globally competitive corporates; maintain the stability of the industry and supply chains; deepen supply-side structural reform; and enhance efficiency in resource allocation.
Central SOEs in logistics and strategic resources will be part of the restructuring process.
SOEs in fields like power transmission and distribution equipment manufacturing, grain reserves and offshore engineering will also be the government's priorities, said Weng Jieming, vice-chairman of the State-owned Assets Supervision and Administration Commission, the country's top State asset regulator.
In response to the central government's call to further optimize State-owned capital and structure, the SASAC will promote the concentration of State-owned capital in industries related to the national economy and people's livelihoods, provision of public services, emergency capacity building and public welfare, Weng said.
For instance, the SASAC will become the State shareholder of China South-to-North Water Diversion Group Co Ltd by the end of 2022.Established in October 2020, the company has the remit to manage and run the South-to-North Water Diversion Project, and optimize China's water resource allocation.
Addressing a meeting in Beijing, Weng said that promoting strategic reorganization of central SOEs is a practical measure to improve the efficiency of resource allocation. In addition to accelerating the cultivation of world-class enterprises with global competitiveness, it has great significance as it will help maintain the stability of the industrial and supply chains.
After the 19th National Congress of the Communist Party of China in 2017, a number of large-scale, far-reaching reorganization projects involving 12 central SEOs in six groups have been completed.
In early May, Sinochem Holdings Corp Ltd was incorporated by restructuring Sinochem Group Co Ltd and China National Chemical Corp Ltd.
Similarly, in late June, China Potevio Co Ltd, a telecoms equipment maker, was integrated into China Electronics Technology Group Corp, a major player in the internet and information technology industry, as a wholly-owned subsidiary.
Last week, the SASAC announced the strategic restructuring of Ansteel Group Corp Ltd, the Liaoning province-based central SOE, and Ben Gang Group Corp, another Liaoning-based and locally-administered State-owned steelmaker. This will create the world's third-largest steelmaker by production volume and better ensure China's ability in controlling mineral resources.
Qian Jianping, vice-president of China State Shipbuilding Corp Ltd, or CSSC, said the domestic and foreign anti-monopoly reviews of the reorganization of two erstwhile State-owned shipbuilders-China State Shipbuilding Corp and China Shipbuilding Industry Corp-have been completed.
CSSC itself is the merged entity of these two giant shipbuilding groups, which came together in late 2019 to boost China's shipbuilding industry.
Qian said the reorganization of the two Beijing-headquartered groups has entered the stage of substantive operations, and CSSC will relocate its headquarters to Shanghai.
Since the merger, the new group has implemented the organizational reform plan at its headquarters, carried out integration and physical reform of regional branches, established a management center for major projects and a research center for future growth and planning, and set up an equipment support center each in key cities.
Supported by all these resources, the group will focus on developing luxury cruise ships, deep-sea fish farms and solutions, liquefied natural gas or LNG carriers, and other high value-added civilian vessels to stay competitive during China's 14th Five-Year Plan period (2021-25), he said.
Central SOEs have also begun to move to Xiong'an New Area in Hebei province this year, the SASAC said. So far, China Satellite Network Group Co Ltd and Sinochem Holdings Corp Ltd, two central SOEs, have registered in Xiong'an.