Lebanon's economic crunch deepens
Share - WeChat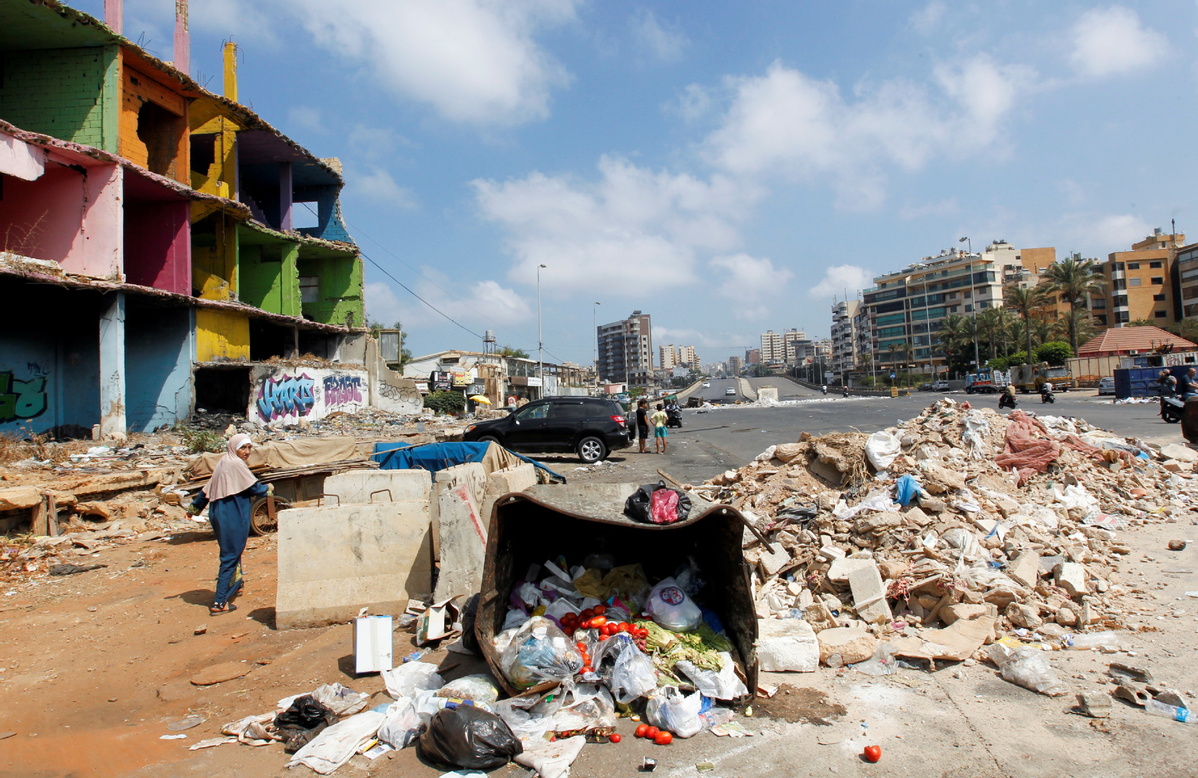 Near the site of last year's massive port blast in Beirut, Pierre El Haddad is still rebuilding his heavily damaged school in a nation caught in deep economic woes as well as social uncertainty.
With a new semester starting soon, the professor at Saint Joseph University of Beirut is unsure whether his students will be able to return to campus – not solely because of the COVID-19 pandemic.
"Right now, because of the petrol crisis, we cannot find gas. We cannot force students to come to university," said El Haddad, who is also the founder and chair of the Network of Organizational Development Experts, a public policy advisory group based in Lebanon.
After the central bank said this month that it could no longer subsidize fuel imports at a preferential exchange rate, Lebanon has experienced power outages because of fuel shortages. Panic ensued with suppliers scaling back deliveries. The Lebanese pound has also lost 90 percent of its value.
A short-term compromise by officials can maintain fuel subsidies until the end of September. On Aug 17, Najat Rochdi, the United Nations' humanitarian coordinator for Lebanon, warned that fuel shortages threaten essential health and water services across the country, putting thousands at risk of a humanitarian catastrophe.
Aid needed
The UN Population Fund estimates that at least 3.5 million out of almost 6 million Lebanese people are in need of aid.
Last August, one of the world's biggest non-nuclear explosions ripped through Beirut claiming about 200 lives, injuring about 6,500 people and damaging an estimated 300,000 homes. The explosion was caused by a warehouse fire, which local authorities admitted to keeping a stockpile of ammonium nitrate for seven years.
The port explosion and 2019 protests have exposed the level of corruption, stagnant economy and rising unemployment in Lebanon, said Manjari Singh, associate fellow at think tank Centre for Land Warfare Studies in New Delhi.
"In short, the two incidents have revealed the fragility of the Lebanese system," Singh said.
Lebanon is being run by a caretaker government since the resignation of former prime minister Hassan Diab's cabinet following the Beirut explosion. The formation of a cabinet has been greatly challenging due to Lebanon's sectarian and factional rivalries.
Billionaire telecoms tycoon Najib Mikati, a former premier, was recently voted by lawmakers to become Lebanon's new prime minister designate, and had announced some progress toward forming a cabinet.
"Lebanon is going through a political churning, especially owing to its consociational democratic system which has resulted in sectarian politics in the country," Singh said.
In Lebanon, the prime minister has to be a Sunni Muslim, the president has to be Maronite Christian and the speaker is a Shia Muslim, she said.
On the anniversary of the Beirut explosion, the International Conference in Support of the Lebanese People, co-convened by France and the UN, raised around $370 million in emergency aid.
El Haddad is grateful for the aid and cash donations that have been pouring into Lebanon, but he said the country has enough resources to stand on its feet. "The country has enough talent," he said.