Washington's bid to alienate neighbors futile: China Daily editorial
Share - WeChat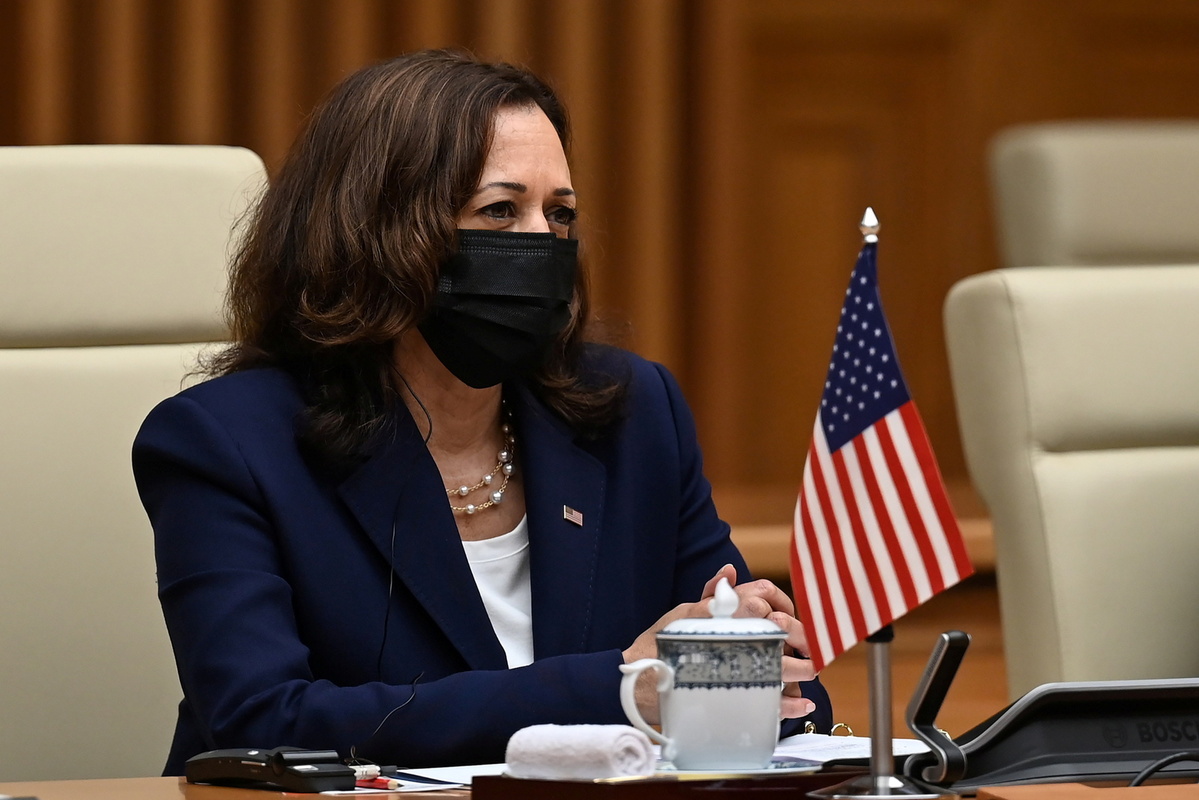 If US Vice-President Kamala Harris hopes her ongoing visit to Vietnam will contribute to Washington's Indo-Pacific strategy by pitting the Southeast Asian country against China, she is likely to be disappointed. There are increasing signs indicating that the close relationship between China and Vietnam can withstand the tests of the times and changes in the international geopolitical situation.
As the first US vice-president to visit the country, Harris has minced no words about her intentions. "We need to find ways to pressure, raise the pressure … on Beijing to abide by the United Nations Convention on the Law of the Sea, and to challenge, its bullying and excessive maritime claims," she said during a meeting with Vietnamese President Nguyen Xuan Phuc on Wednesday.
She was basically repeating a claim she already made on the previous stop during her Southeast Asian trip a day earlier in Singapore, where she tried to portray China as an evil force eager to "undermine the rules-based order and threaten the sovereignty of nations" using acts of coercion and intimidation in the South China Sea.
Yet to its dismay, the clarion call by Washington to forge an anti-China alliance in the region has only drawn a lukewarm response, if not a total dismissal. In a government statement released after a meeting between Vietnamese Prime Minister Pham Minh Chinh and Chinese Ambassador Xiong Bo on Tuesday, Hanoi made it crystal clear that "Vietnam does not align itself with one country against another", as it "adheres to an independent, self-reliant, multilateral, and diverse foreign policy".
Which means Vietnam has no interest in dancing to the US' tune and joining the latter's geopolitical game to contain China.
The close relations between Vietnam and China have further strengthened during the fight against the novel coronavirus pandemic, with the latest batch of the Sinopharm vaccine delivered to Hanoi on Monday. The delivery serves as another example of comprehensive strategic cooperative partnership between China and Vietnam.
Territorial disputes do remain among China and its regional neighbors in the South China Sea. Yet they have reached a consensus to seek a peaceful solution to the disputes and pursue maritime cooperation in order to maintain regional stability. Negotiations are progressing on a code of conduct for the South China Sea, which could be finalized soon.
The US is daydreaming if it hopes it can alienate China and its regional neighbors including Vietnam by taking advantage of the South China Sea issue.
Most Viewed in 24 Hours
China Views