Shanghai financial plan aims for the sky
Share - WeChat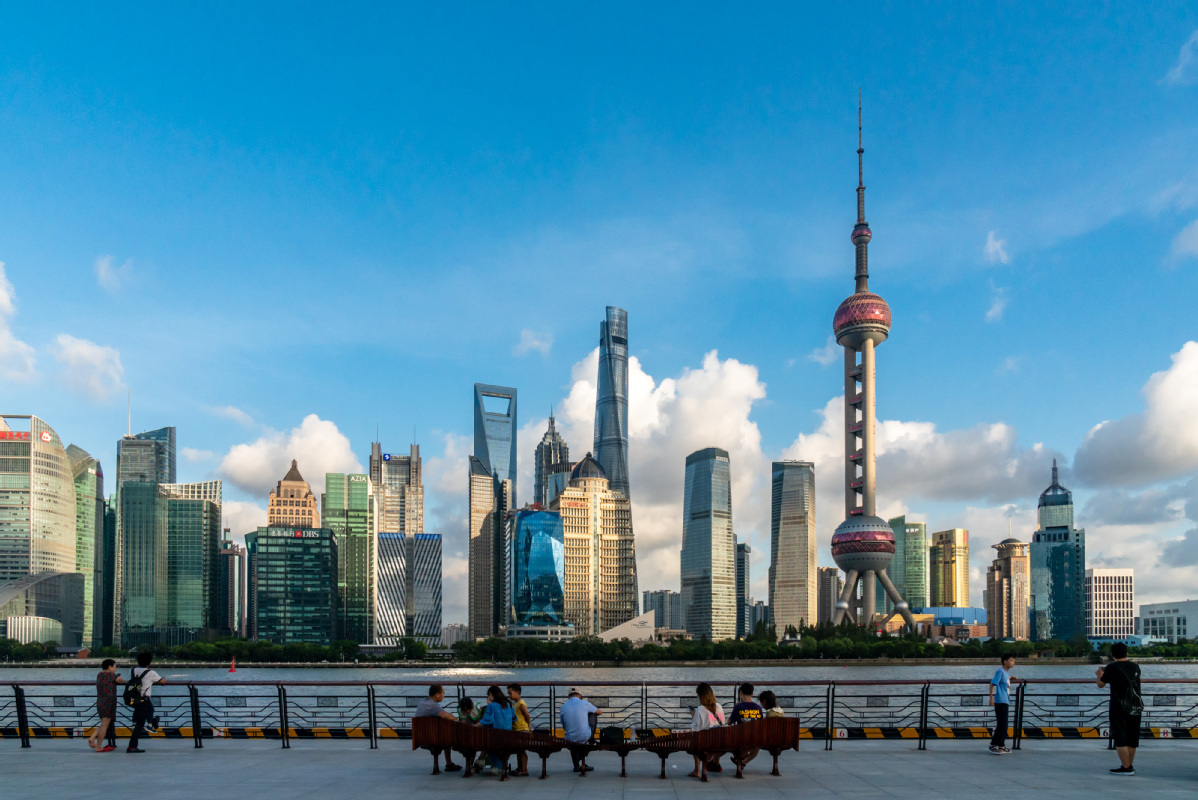 Shanghai on Tuesday released its financial development plan for the 14th Five-Year Plan period (2021-25), which envisions the city evolving into a strategic link between the domestic and international markets, against a backdrop of the country implementing its "dual circulation" development paradigm.
Internationalization will be one of the highlights of Shanghai's financial market in the next few years. The scope for the issuance of the panda bond, the yuan-denominated bond from a non-Chinese issuer, will be widened.
Domestic issuers will be supported to issue more yuan bonds, the Chinese corporate bonds denominated in foreign currencies. Financial institutions will be encouraged to provide services related to offshore economic and trade activities.
Qualified foreign institutions are encouraged to set up wholly owned or jointly held securities firms, mutual funds, futures companies, life insurance companies, asset management subsidiaries of commercial banks, pension fund management companies, and credit rating agencies in Shanghai, according to the central regulators' guideline.
"Foreign institutions will be supported to expand their business scope in Shanghai. Both domestic and overseas institutions here will be treated on an equal footing," said Shanghai's Vice-Mayor Wu Qing.
Continued efforts will be made during the 14th Five-Year Plan period to advance the free use of the renminbi, said Sun Hui, deputy director of the People's Bank of China's Shanghai Head Office.
Based on demand, more market entities, especially key companies, should be more accustomed to using the renminbi for settlements. Such breakthroughs should be more widely seen in trading for commodities like crude oil, iron ore and rubber as well as in overseas project contracts, said Sun.
"What can be realized by foreign currencies, the renminbi will be able to serve the same end, but only in more convenient ways," he said.
A multi-level capital market should be built in Shanghai at a faster pace, the plan stated. Direct financing, especially equity financing, should be given a bigger role in the financial market. Key strategic industries like artificial intelligence and biomedicine should seek faster development with the help of the capital market.
Meanwhile, more angel investors, venture capital firms and equity investment institutions should be attracted to Shanghai to provide a more friendly environment for scientific innovation.
Trading of infrastructure-based real estate investment trusts, or REITs, should be further advanced to make Shanghai an internationally competitive market for the product.
As for the country's goal of achieving carbon neutrality by 2060, Shanghai will explore a "green" path in the financial sector. The national-level carbon emissions trading market, which was launched on July 16, should become more internationally influential in the next few years.
Experiments in climate investment and financing will be conducted. Green loans, bonds, insurance policies and funds will seek substantial growth in Shanghai in the next few years, the plan stated.