Silversmith carries on ethnic culture
Share - WeChat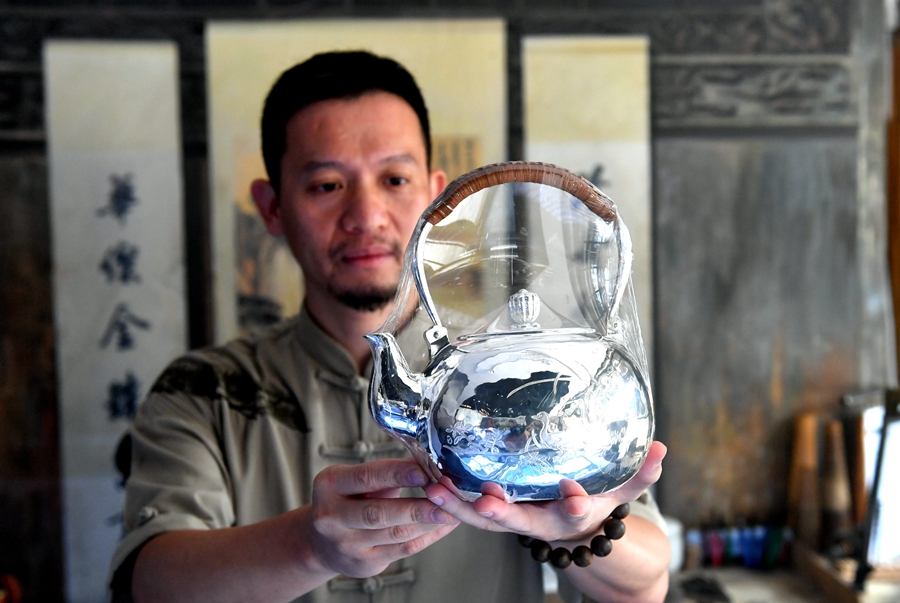 Lin Weixing was crafting a silver bar with a burin and a small hammer to make a silver bracelet at his shop on a busy street in Fuzhou, Fujian province. The tap-tap-tapping sound attracted tourists from time to time.
Over time, the pattern on the bar became clearer. The next step is polishing, Lin said.
Lin is a fifth-generation inheritor of the She ethic group's silver crafting technique, a 200-year-old art and a national intangible cultural heritage.
The She people admire silver and they use it in connection with major events such as childbirth, weddings, funerals and folk festivals, as well as in their daily lives.