Stable growth boon for global economy: China Daily editorial
Share - WeChat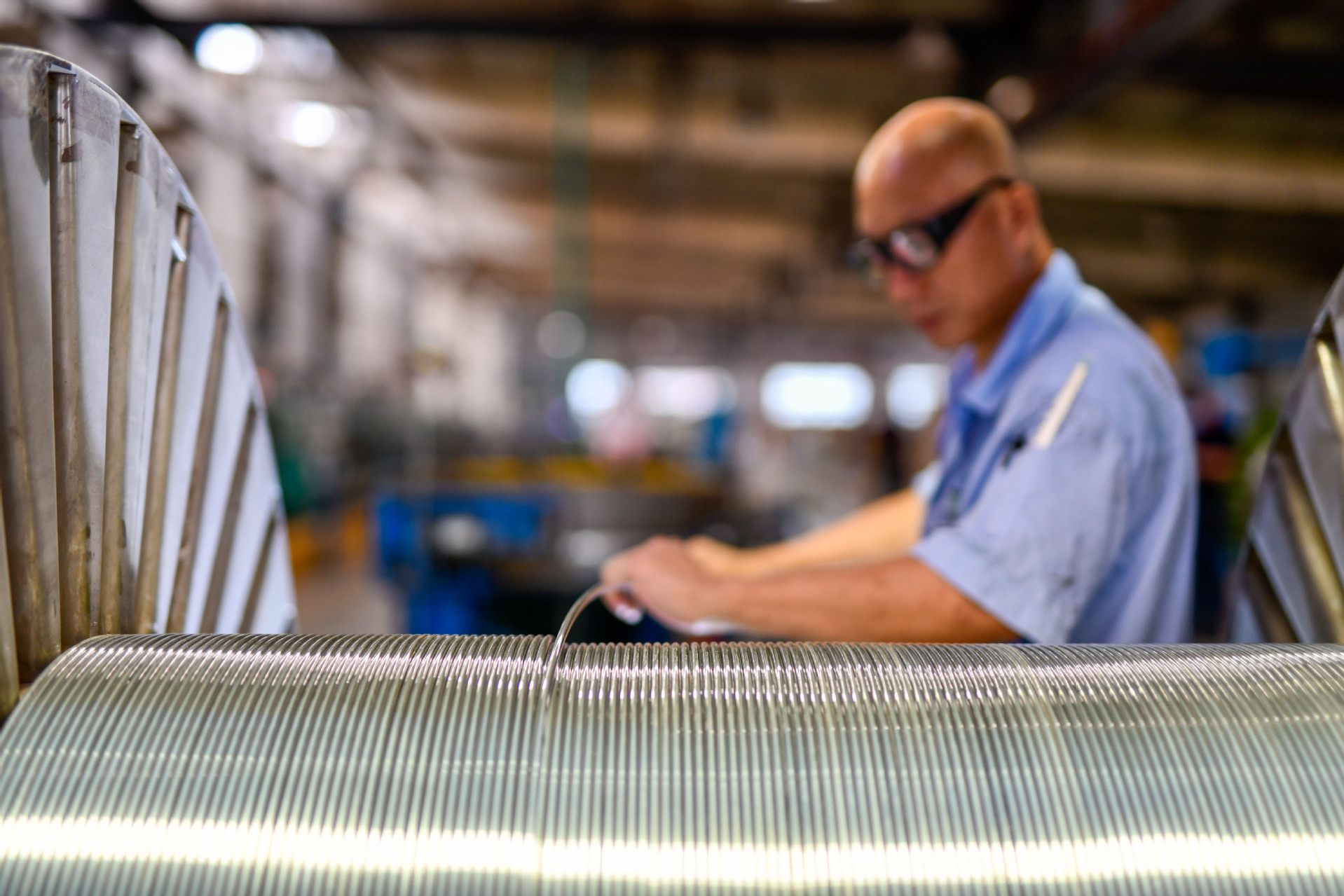 Since there is still no sign that the global economy will return to normal any time soon, thanks to the resurgence of the pandemic caused by the Delta variant of the novel coronavirus, the stability of China's economy matters a great deal to its eventual recovery and how the global fight against the virus proceeds.
In the past seven months, China's foreign trade increased 24.5 percent over the same period last year, with its exports rising 24.5 percent and imports 24.4 percent. Those rates are the highest in the past decade. Its exports to its traditional foreign markets such as the United States, European countries and Japan rose by 22.6 percent in the past seven months over the same period last year while its exports to emerging markets such as Southeast Asian Nations, South American and African countries expanded by 26.5 percent.
It is obvious that China's economy is continuing to integrate further with the world. A lack of daily necessities would have greatly affected people's lives in many countries without imports from China. In other words, China's stable economic performance has helped the world to make up for the losses the pandemic has caused the major economies.
China used foreign capital of 672.19 billion yuan ($103.38 billion) from January to July, which was an increase of 25.5 percent over the same period last year, and a rise of 26.1 percent over the same period of 2019. If calculated in US dollars, the rate stands at 30.9 percent.
This suggests that China is still a major destination for foreign investment. It also indicates that the country, the only one of all major economies to have successfully kept the virus at bay, has provided opportunities for the development of transnational companies.
During the same period, China's direct investment in developing countries along the Belt and Road routes stood at 11.29 billion yuan, an increase of 9.9 percent over the same period last year. China's investment has considerably supported the growth of these economies which have been facing difficulties because of the pandemic.
In addition, China's stable economic recovery has helped ease the pressure of inflation globally. Quantitative easing by the US and some major Western countries has pushed the prices of commodities to new highs, which has fueled inflation pressure all over the world.
It is China's efforts to digest the cost of raw materials during the production process that has relieved the pressure of inflation on countries. For instance, the price of China's exports to the US increased 2.7 percent, much lower than the 5 percent inflation rate of local daily necessities.
China's continued endeavors to further reform and opening-up can therefore be expected to contribute to the healthy development of the world economy.
Most Viewed in 24 Hours
China Views