Tibet embraces the future
Share - WeChat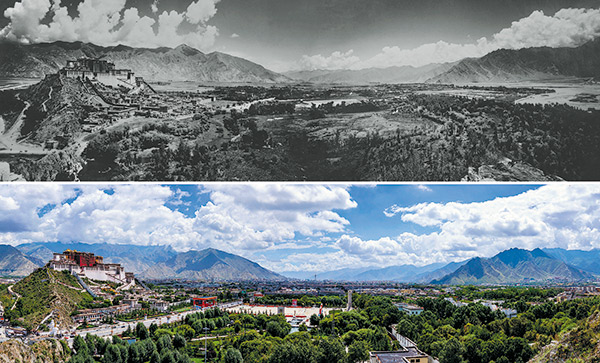 In 1951, under the leadership of the Communist Party of China, Tibet was peacefully liberated, smashing the vain attempt of external forces to separate Tibet from China.
The Tibetan people and the people of all ethnic groups across the country embarked on the bright future of unity, progress and development in the big family of the motherland. Over the past 70 years, this ancient and magical snow-capped plateau has gone through important development stages such as peaceful liberation, democratic reforms, the establishment of the autonomous region, and reform and opening-up. It has achieved fundamental changes in the social system and the overall development and progress of various undertakings.
In the Tibet autonomous region today, the Party's leadership is fully strengthened, the overall social situation is harmonious and stable, the economy continues to develop rapidly, all poverty-stricken counties are lifted out of poverty, people's living standards are comprehensively improved, the ecological security barrier is effectively strengthened, ethnic unity is increasingly consolidated, religion and socialist society increasingly adapting, presenting a scene of vigorous prosperity.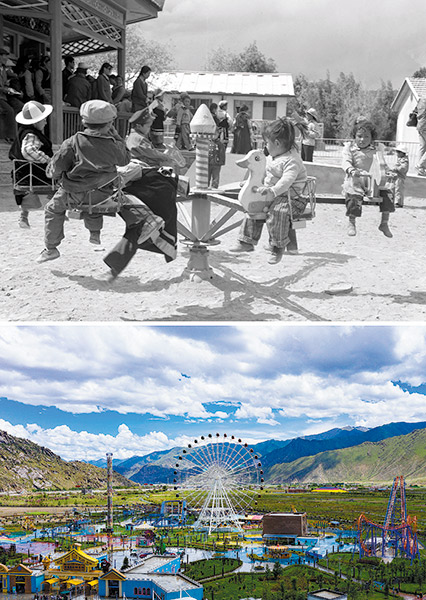 The leadership of the Party is the fundamental guarantee for Tibet's development and progress. The successive leaders of the Communist Party of China have worked hard, uniting and leading the people of all ethnic groups to meticulously plan and vigorously implement the Party's Tibet policies and measures in response to the actual conditions of Tibet in each period, and did their best to support Tibet and its development.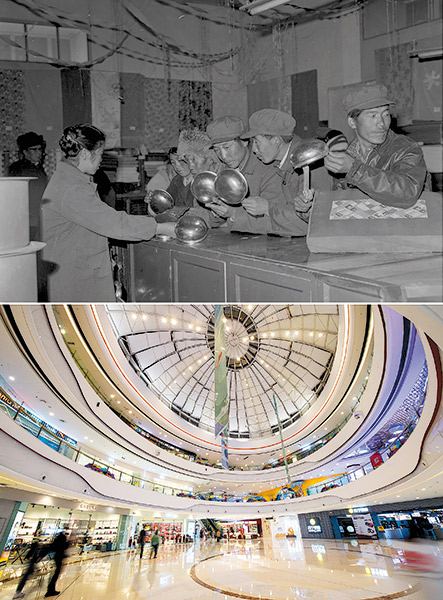 Development is the key to solving all problems in Tibet. President Xi Jinping profoundly pointed out that to promote the high-quality development of Tibet, we must insist that all development should be endowed with the meaning of national unity and progress, of improving people's livelihood and uniting people's hearts, and should be conducive to enhancing the sense of gain, happiness of the people of all ethnic groups and sense of security. The 70 years of peaceful liberation of Tibet have proven that only by promoting sustained and healthy economic development can the material foundation of Tibet's long-term stability, people's happiness and well-being and social harmony be built.