Veolia Group sees opportunities as nation pursues carbon goals
Share - WeChat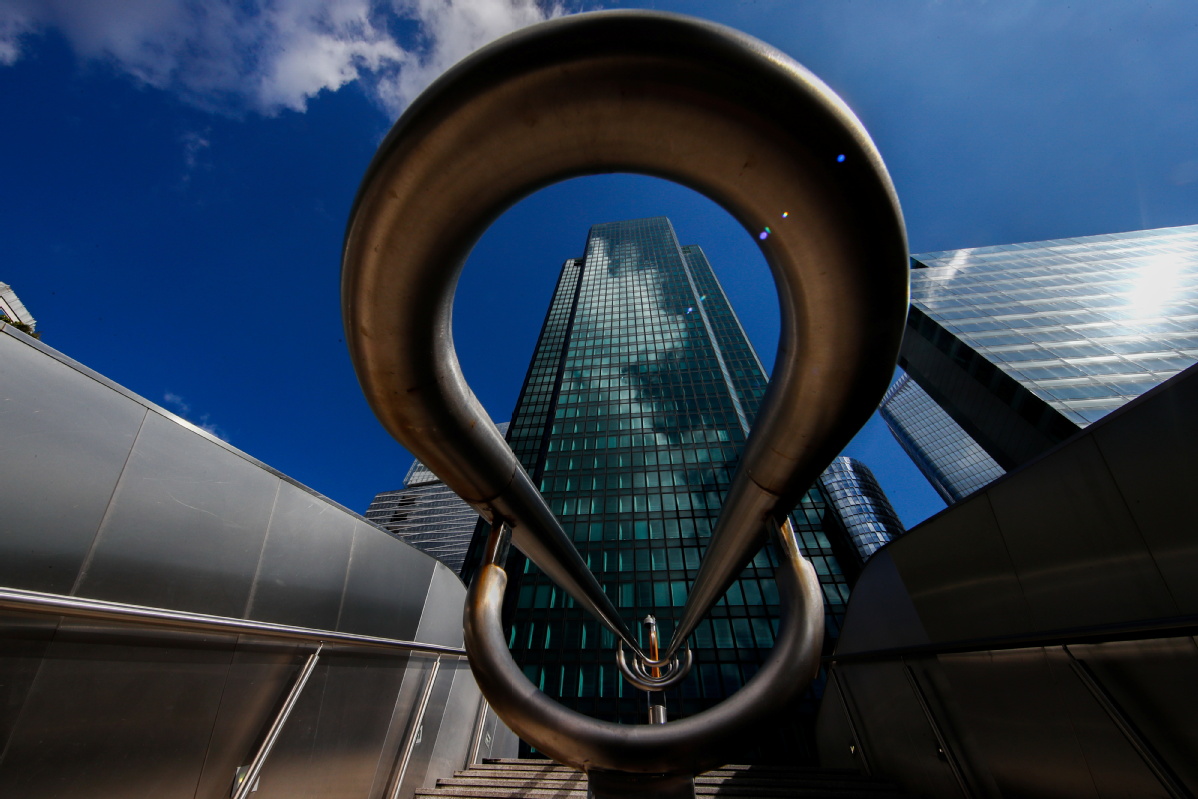 Environmental solutions provider set to ramp up investment in Chinese market
French environmental solutions provider Veolia Group vows to further invest in China in water, solid waste and energy management sectors, believing the determination of the Chinese government to combat pollution will create massive opportunities here, a top company official said.
"China is not only the second-largest economy in the world but also one of Veolia's most important growth markets," said Christophe Maquet, senior executive vice-president of Veolia.
Veolia sees massive opportunities in China in water, waste and energy management, said Maquet, adding the company will continue to work together with local partners to provide comprehensive resource management optimization solutions for ecological transformation.
He said with the Chinese government attaching more importance to green development and top priority given to ecological and environmental protection, Veolia wants to benefit from future expansion of the market, including opportunities in hazardous waste treatment, industrial services, circular economy as well as plastic recycling, energy management for building energy and industrial customers.
Maquet said the Chinese market is very important to Veolia, not only for its size but also the speed of its development.
"Veolia's revenue in China in the past five years has doubled in all three areas where Veolia operates, including water, waste and energy management, thanks to Veolia's continuous cooperation with Chinese industrial and municipal partners in ecological transformation," he said.
Veolia entered the Chinese water market in the early 1990s, and expanded its business to solid waste and energy management later. It currently operates more than 100 projects in over 40 cities in China, such as a water supply project in the Pudong New Area in Shanghai, a comprehensive hazardous waste treatment center in Tianjin and a municipal heat supply project in Harbin.
China's legislation and enforcement of environmental protection are as strict as those of the European Union at this time. Some of China's standards are even more stringent than Europe including emissions from coal-fired power plants, limits on sulfur dioxide and nitrogen dioxide, as well as sewage discharge.
Maquet believes that China's current goal is not only simple environmental protection, but also a focus on the development of a low-carbon and circular economy.
In 2020, China announced that it will peak carbon emissions by 2030 and achieve carbon neutrality by 2060, which Maquet believes present opportunities as well as challenges for multinational corporations like Veolia.
Tang Sisi, an analyst at research firm BloombergNEF, said many international corporations have been stepping up efforts to align their core businesses with Chinese market demand, and the pledge is also becoming a strategic focus for more Chinese as well as multinational companies.
Maquet said the recent merger of Veolia Group and Suez Group, the largest and second largest giants in the global environmental protection industry, will further Veolia's presence in China to stay ahead of looming competition.
After the combination, Veolia will acquire most of Suez's solid waste business in the Chinese mainland and all businesses in Hong Kong, Macao and Taiwan. Suez will retain its water business.
Veolia and Suez both hail from France and are the two largest international players in the environmental sector. Through the merger, the company now has the chance to build a world champion of ecological transformation and better serve customers in China, he said.
The combined strengths of Suez and Veolia will help turn the tide in the global ecological struggle. As for China, the merger also makes it possible for Veolia to come up with better hazardous waste know-how, bringing more complementary solutions and innovative business models to the country, he added.
As China has been stepping up the development of carbon capture utilization and storage projects, Veolia, which also operates a CCUS project in India in which it can convert captured CO2 into soda ash and sell carbon products to the local market, sees China's CCUS market as having great potential.
The carbon market in China will also encourage companies to carry out CCUS projects, said Maquet.
Electric vehicle battery treatment will be a priority area for Veolia's development in China, the biggest market of EV and the biggest market of EV batteries, which should grow at full speed, he said. Veolia currently operates a comprehensive recycling project for used power batteries in Jiangmen, Guangdong province.