Helping hands guide roaming elephants home
Share - WeChat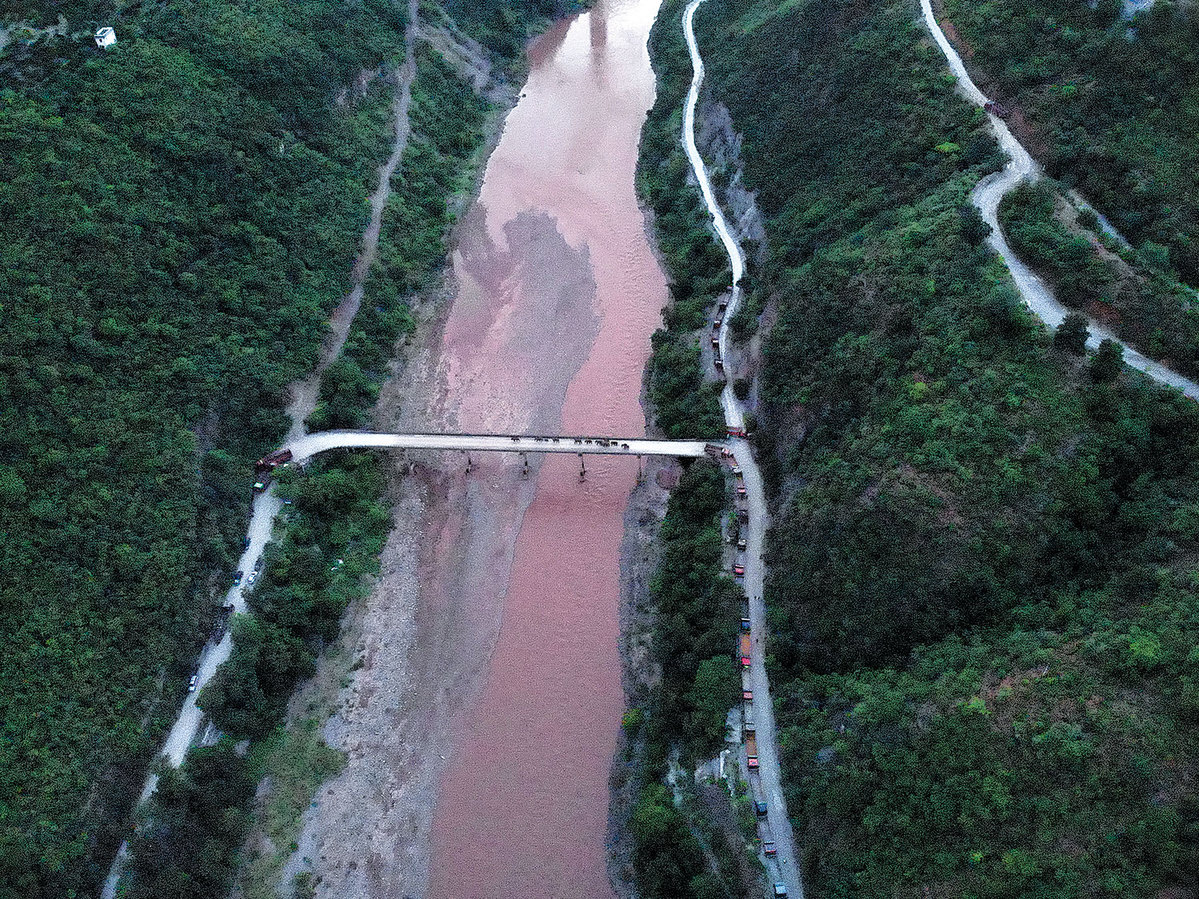 Dedicated teamwork pays off as the animals return south in Yunnan
Zhang Yufu, 37, a truck driver in Yunnan province, was given a special assignment on Aug 3 by the company he works for-to follow a herd of 14 Asian elephants.
He also had to block a road in Yuanjiang county, Yuxi, to guide the animals moving south to their original habitats in Pu'er and the Xishuangbanna Dai autonomous prefecture in the province.
As part of a dedicated team of "mobile guards" for the elephants, Zhang drove on rugged mountain roads for days, eating and sleeping in his truck. "We had to be on call 24 hours," he said.
Like many local drivers joining the mission, he had not encountered elephants before. When the herd passed his truck, Zhang held his breath. "Everyone kept quiet, both ourselves and the elephants," he said.
At about 8 pm on Aug 8, Zhang and some 100 other truck drivers waited at the Yuanjiang Bridge spanning the Yuanjiang River as the herd passed.
He added: "Everyone was cheerful seeing the elephants pass over the bridge. I felt proud to be part of the team."