Ymatou to spur e-shopping via streams
Share - WeChat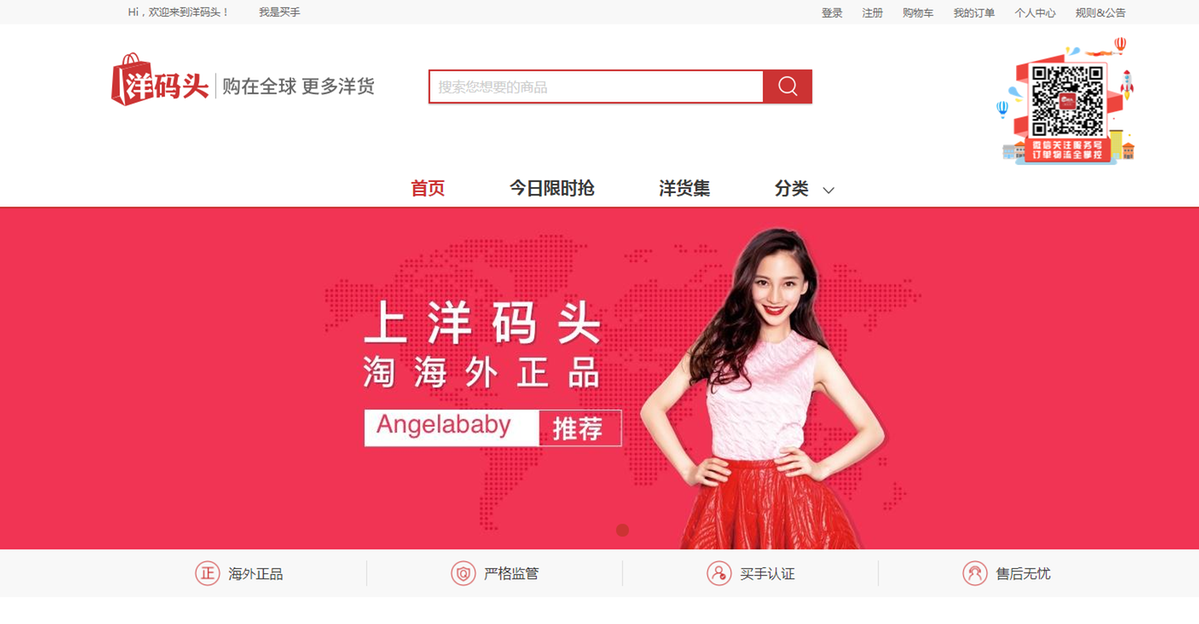 Ymatou, a Shanghai-based cross-border e-commerce platform, is beefing up efforts to provide supply chain service for livestreaming platforms and key opinion leaders or KOLs.
Ymatou said it is banking on China's rapidly growing segment of e-commerce via livestreaming to present it new growth opportunities.
The company announced it has established a livestreaming supply chain department, which is poised to offer abundant overseas products, bonded warehouses, cross-border logistics, Customs clearance and luxury products authentication.
E-commerce that incorporates livestreaming has been gaining traction in China since the outbreak of COVID-19 pandemic, as hundreds of millions of Chinese consumers were confined indoors. This phenomenon, coupled with restrictions on large gatherings and travel, moved some of the offline shopping online.
"At present, the supply chain of products has become a key factor restricting the development of e-commerce via livestreaming," said Zeng Bibo, founder and CEO of Ymatou, adding the pandemic has directly driven the integration of livestreaming and cross-border e-commerce, given that Chinese consumers could not go abroad to buy overseas products.
According to Zeng, Ymatou has collaborated with short-video sharing platform Douyin and some KOLs, who promote products to their audiences through livestreaming. The gross merchandise value of cross-border commodities on Douyin has surged 200 percent per month.
Zeng said Ymatou plans to cooperate with more livestreaming platforms, multichannel networks and KOLs, make more efforts to optimize the supply chain, improve the logistics and distribution efficiency, and enhance consumer service.
Sales revenue of China's livestreamed e-commerce sector reached 961 billion yuan ($148.4 billion) last year, and is expected to rise to 1.2 trillion yuan this year, said a recent report from market consultancy iiMedia Research.
China's cross-border e-commerce sector has been growing exponentially over the past few years as the country's middle- and high-income shoppers are demanding increasingly diversified and personalized products and services.
Founded in 2010, Ymatou is a consumer-to-consumer (C2C) marketplace engaged in cross-border e-commerce. So far, the site has over 116 million users in 627 cities in China and employs more than 100,000 overseas buyers in 83 countries, including the United States, the United Kingdom, Japan, South Korea and Australia.
"Livestreaming offers a new operation model for online marketplaces, and could settle the problem of information asymmetry," said Chen Tao, an analyst with internet consultancy Analysys in Beijing.
Shopping via overseas livestreaming services could offer detailed information on products to domestic consumers. Such services have gained wide popularity among the younger generation, Chen said, adding there is an inevitable trend that more cross-border online retailers will cooperate with livestreaming platforms.
Cao Lei, e-commerce research director at the Internet Economy Institute, said most of the livestreaming users are the post-'90s generation who are accustomed to shopping online, and livestreaming will also help online retailers to gain data flows and create a "real" shopping scenario.