Politicizing COVID-19 origin tracing should be resisted: Maltese FM
Share - WeChat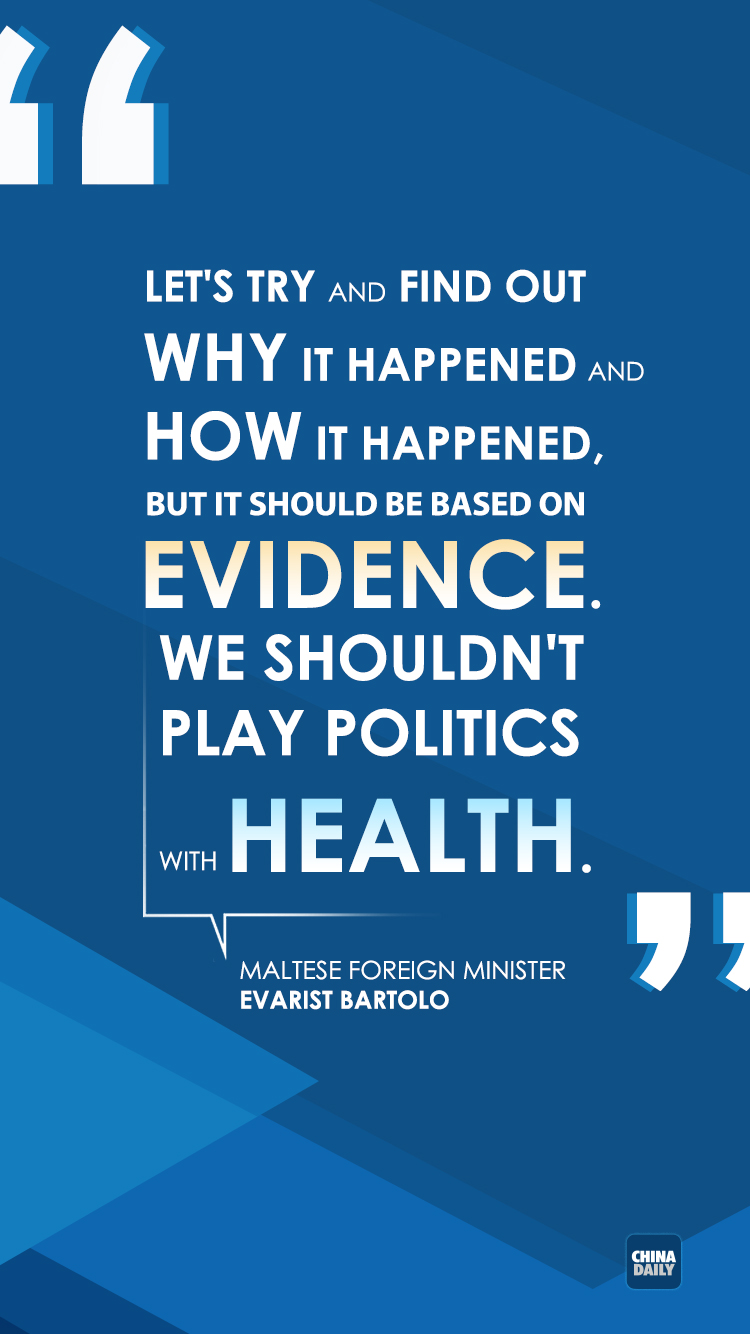 Any politicization of COVID-19 origin tracing should be resisted, Maltese Foreign Minister Evarist Bartolo has said.
"For us, at the moment, definitely, the enemy should be the pandemic, not each other," said Bartolo in a recent exclusive interview with Xinhua.
"This is a health crisis where if not all the world is safe, no country will be safe," he said.