Booming trade reflects steady recovery: China Daily editorial
Share - WeChat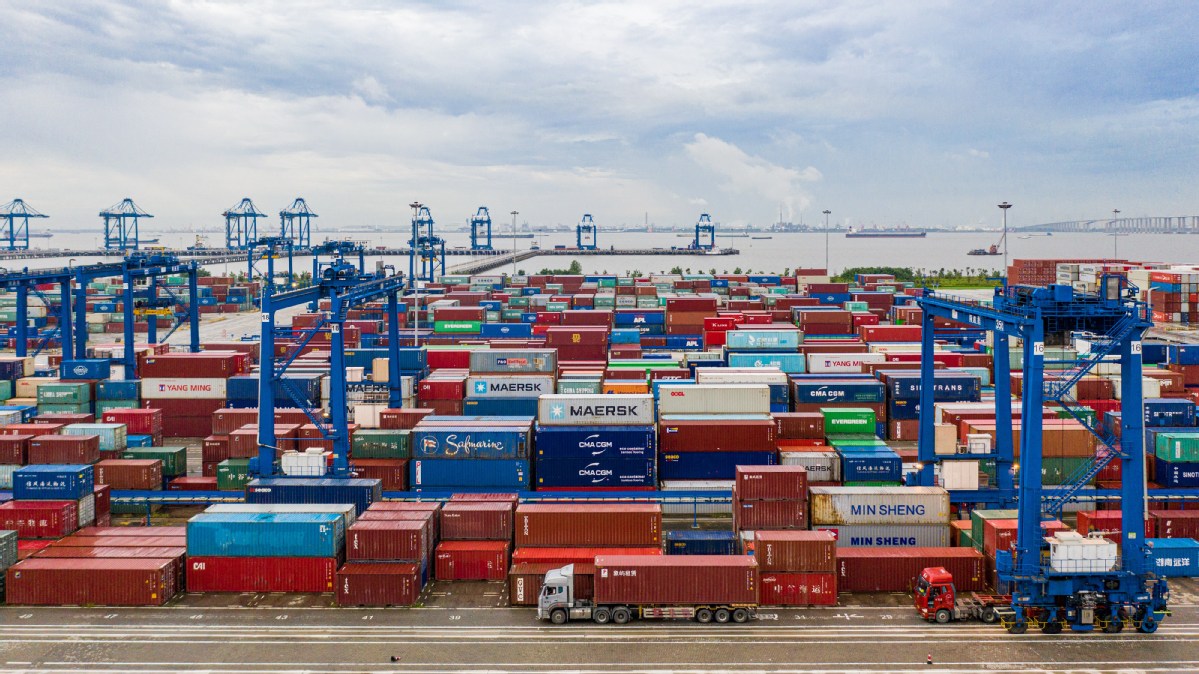 In a sign that China's economy is recovering well from the impacts of the COVID-19 pandemic, the country's total foreign trade, exports and imports all hit record highs in the first seven months of the year, with their respective year-on-year growth rates — at 24.5 percent, 24.5 percent and 24.4 percent — setting 10-year highs compared with the same period in previous years, according to data released by the General Administration of Customs on Tuesday.
The figures indicate that momentum in trade for the first half of the year continued into July, a trade volume of 3.27 trillion yuan ($505.72 billion) being recorded that month, the second-highest in history after that in June, according to the Ministry of Commerce. This bodes well for China's economic performance for the rest of the year.
The vibrancy in trade may come as a surprise to many, given the serious pandemic prevention and control measures still in force in the country, as sporadic infections are being reported in many places nationwide and the pressure of imported cases remains high. Not to mention the negative impacts on Chinese companies from the US-China trade war and the disruptions in global supply chains caused by tensions in their relations and COVID-19.
That China's foreign trade has beaten all odds to continue making headway results from many factors, ranging from the government's timely policy support and the resilience of Chinese enterprises, to the country's much improved trade structure that features exports of more sophisticated products. For example, driven by new-energy vehicles, automobile exports rose 102.5 percent, a record high compared with that for the same period in previous years.
Another noticeable point is the fact that trade with the United States, China's third-largest trading partner, rose 28.9 percent in the first seven months to reach 2.62 trillion yuan despite the higher tariffs the US government has imposed on Chinese goods and its sanctions on Chinese enterprises.
Which begs the question when will Washington end the lose-lose trade war it started and begin rebuilding a mutually beneficial and win-win trade relationship. US Treasury Secretary Janet Yellen has already admitted that the tariffs that remain in place have harmed US consumers. And in a letter sent to Yellen and US Trade Representative Katherine Tai last week, more than 30 major US business groups, from the agriculture to the semiconductor and pharmaceutical sectors, called on the White House to restart trade talks with China and cut import tariffs.
The robust Chinese trade performance will be a boon not only to China but the rest of the world as well, including the US. Washington should reflect on whether continuing to wage its trade war against China is in the best interests of the US.
Most Viewed in 24 Hours
China Views