Disbanding won't help PTU escape penalty
Share - WeChat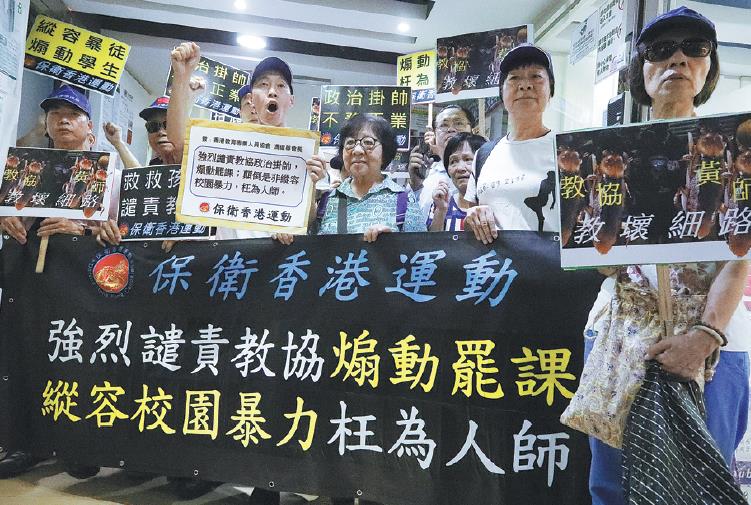 On Tuesday, the Hong Kong Professional Teachers' Union announced it was disbanding via a news conference, before which it had attempted to solve its crises several times but failed.
The organization that had been causing trouble to Hong Kong Special Administrative Region teachers and students for decades has finally disappeared, but that's no reason to forget its evil past. Especially for the past several years, the union, which carried the name of "professional" and "teachers", showed its professionalism in using HK teachers and students as tools.
In the riots that victimized Hong Kong in 2019, the union encouraged teachers to strike and students to quit class. When riots were pacified and order was resumed, the union organized to make textbooks against the motherland and home city. When some teachers received penalties deserved for bad deeds, the union helped them to appeal to higher authorities. The union has long been a political tool of anti-China forces.
Now, with situations changed, the union tried to escape penalty by disbanding. It first exited the Hong Kong Alliance that openly took overthrowing the legal regime as its job, and then founded a work group to push its members to better "recognize the Chinese history", but both attempts failed. No action could cover its past wrongs or alter its long-established evil principle against the motherland and home city.
Now the union has disbanded, which is good news for Hong Kong's education sector, but some of its problems remain. According to reports in local newspaper Wen Wei Po, the union has funds that might exceed HK$100 million, which was under the management of 31 council members. Yet no clear explanation was made on how the money would be dealt with. It's time for legal enforcers to probe it, instead of leaving those suspected of corruption to leave via disbanding.
Hong Kong teachers will continue to act professionally, but there will be no evil organization like the union anymore.
Follow the writer on Twitter: @zzxang86
Most Viewed in 24 Hours
China Views