TV series tells of heroic deeds
Share - WeChat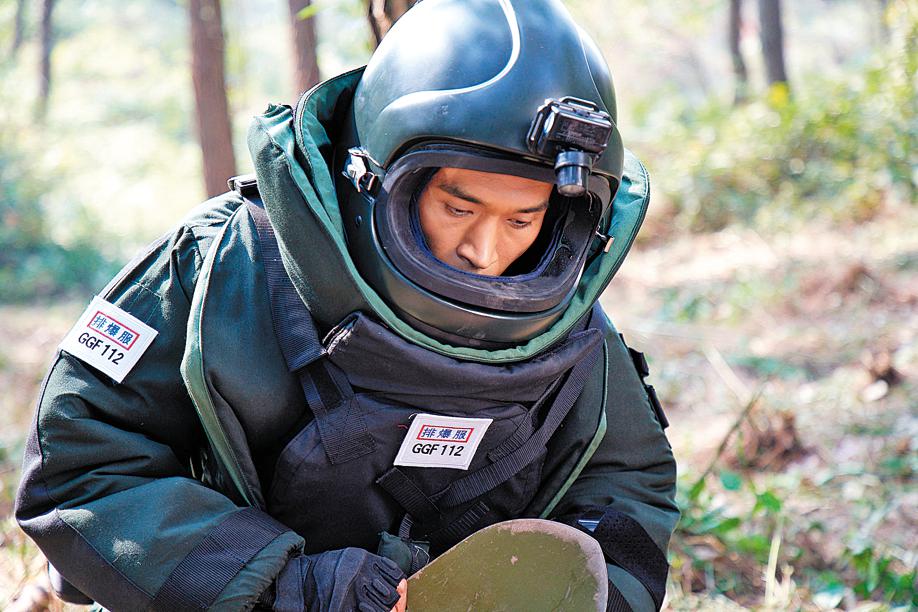 When director Zhang Ting conducted research for a TV series about bomb disposal elites in South China's Guangxi Zhuang autonomous region, he heard a thrilling story from local villagers.
Heavy rain, the story went, revealed an unexploded bomb on a hill. It became dislodged and rolled into a village house. It was powerful enough to cause deaths and injuries over a radius of 2 kilometers if it exploded. The ordnance-around 1.6 meters long-was originally dropped by the Vietnamese in 1979.
Upon receiving the report, a local garrison troop assigned a 24-year-old platoon leader to undertake the extremely dangerous mission of removing the bomb. Surnamed Liu, the officer transported the bomb, which was wrapped in thick quilts and then buried in sand, in the back of a pickup truck to an open field for detonation.
Before embarking on the risky journey, the young officer wrote a note on a tiny piece of aluminum foil inside his cigarette box. In the unusual "will", he penned down his bank account and password to his fiancee, telling her not to let his parents know the bad news within two years if he died during the mission.
Most Popular