New Zealand secondary school students compete for Chinese proficiency
Share - WeChat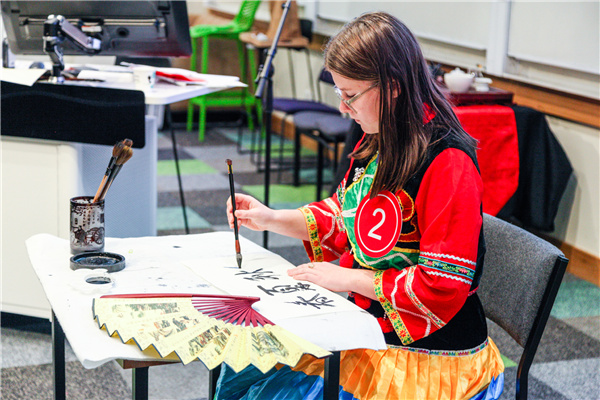 Chinese Consul General in Christchurch Wang Zhijian said the students' Chinese proficiency level has been increasing year by year.
"Learning Chinese well will not only open doors to the long and rich Chinese history and culture, help make friends with 1.4 billion Chinese people, but also enable you to become successful in your career development," Wang said, adding China is the biggest trade partner of more than 120 countries and regions, including New Zealand.
Andrew Turner, Deputy Mayor of Christchurch, said despite current restrictions, the relationship between China and New Zealand is growing in tourism, education, trade, cultural and people-to-people exchange.
"There will definitely be big opportunities in the future for people who have the skills to bridge between New Zealand and China," Turner said.
Most Popular