US attempting to make ASEAN a Trojan horse for China containment
Share - WeChat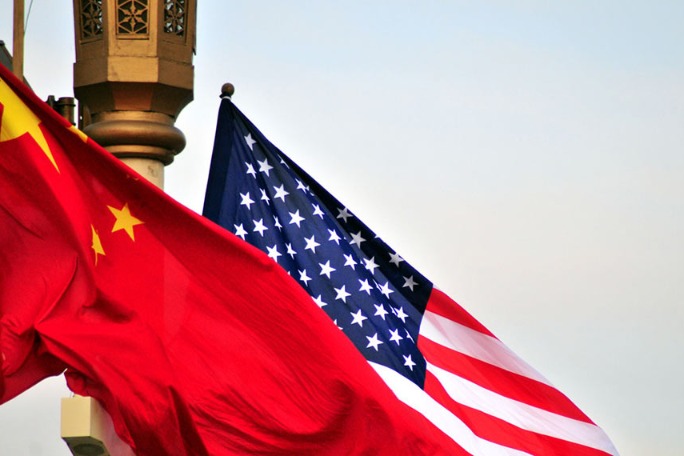 Chinese Foreign Minister Wang Yi warned of the dangers of pseudo-multilateralism while speaking at the East Asia Summit on Aug 4. The top diplomat described this concept as "the use of multilateralism to foment bloc confrontation." Although he didn't explicitly say so, his remark can be interpreted as a swipe at the US-led "Quad" that counts Australia, India and Japan as members. This emerging military structure is regarded by many as having the implicit intention of containing China. It's also been trying to informally incorporate some Association of Southeast Asian Nations states into this framework.
The latest effort to that end was evidenced in US Secretary of Defense Lloyd Austin's recent visit to the region, which included the Philippines and Vietnam, both of which are embroiled in territorial disputes with China over the South China Sea. Manila fully restored its controversial Visiting Forces Agreement with Washington during that visit, in what some observers interpreted as a sign the country is strengthening its alliance with America as a means to more confidently push its maritime claims against Beijing. Later this month, US Vice President Kamala Harris plans to visit Singapore and Vietnam to signal "America is back".
What the US is trying to do is assemble a pseudo-multilateral network in ASEAN. Such a network superficially seems to be comprised of equal members with shared interests, but in reality is dominated by the US and premised on its participants' unspoken goal of containing China. Some of these states might feel uncomfortable formally joining the Quad after China's recent criticism of this military structure, hence why they'd rather cooperate in indirect ways by improving bilateral ties with the US, especially strengthening their military relations.
The US hopes these countries' inclusion in its pseudo-multilateral network will embolden them to push their respective claims in the South China Sea, despite knowing any moves in this direction are likely to provoke a negative reaction from China. That seems to be the point though, since the US wants to produce such a reaction to justify those countries' accelerated incorporation into this increasingly bloc-based network. It can thus be expected any defensive Chinese reaction to US-encouraged provocations will be portrayed as "unprovoked aggression".
It should also be pointed out the US' pseudo-multilateral network isn't just predicated on splitting ASEAN and China, but also on sowing the seeds for intra-organizational disputes within ASEAN itself. By the bloc's very nature, not all ASEAN countries can participate in this network, since only some have territorial disputes with China. Those that don't might not support their peers' US-encouraged provocations against China, while those more aligned with the US might sabotage ASEAN's efforts to retain pragmatic relations with China. This despite the People's Republic of China being the organization's largest trading partner.
The truth is, an extra-regional party is exploiting preexisting territorial disputes in Southeast Asia for the purpose of dividing and ruling the Asia-Pacific. Some countries regrettably seem to be receptive to the US' military outreach in support of their claims, which might only serve to worsen tensions between them and China over the long run. This emerging dynamic might also widen some intra-organizational differences over China, which could in turn weaken ASEAN's efficacy. In other words, everything the US is doing is against ASEAN's and China's shared interests in regional peace, security and integration.
The only realistic solution is for ASEAN states to be wary of pseudo-multilateralism and reconsider the wisdom of participating in such structures if there's any credible chance this might raise concern from China. An extra-regional power such as the US cannot truly have anyone else's interests in mind but its own whenever it militarily supports one side's territorial claims against the other. All it's seeking to do is exploit its so-called partners as proxies in what many American strategists consider to be their country's New Cold War against China. Hopefully no ASEAN state will fall for such an obvious and cynical ploy.

Andrew Korybko is a Moscow-based American political analyst.
The opinions expressed here are those of the writer and do not represent the views of China Daily and China Daily website.
If you have a specific expertise and would like to contribute to China Daily, please contact us at opinion@chinadaily.com.cn , and comment@chinadaily.com.cn
Most Viewed in 24 Hours
China Views