Swatting fans irrational behavior is a timely move
Share - WeChat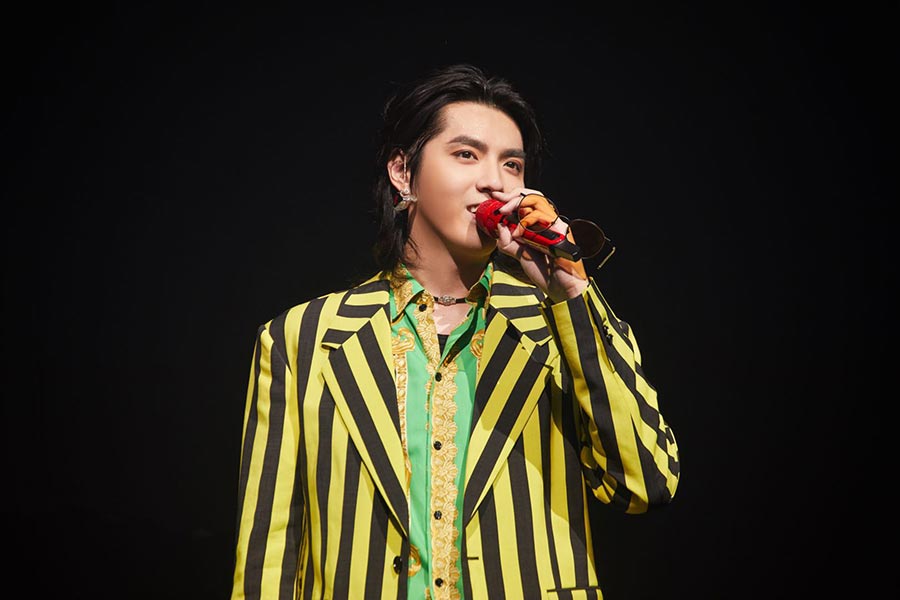 Following pop star Kris Wu's detention on suspicion of rape last Saturday, the cyberspace watchdog announced this week that it has made further progress in removing harmful information and chat groups that follow stars irrationally.
The mission was introduced in June after a growing number of netizens and online platforms had used improper means to encourage fans, especially youngsters, to show their adoration of celebrities And the Kris Wu's scandal has become a perfect example to prove the necessity of the ongoing campaign to clean the online environment and fan culture.
In recent years, the public has seen many news and topics about fans, many of whom are born in 1990s and even 2000s, supporting their idols by raising large amounts of money and using slurs or false claims to insult other stars.
These youngsters, mostly students, lack social experience and are easily misled and lured to act irrationally.
"Leaders" of fans groups can collect money from participants, but instead of using the funds to organize activities to support their idols, some embezzle the money and disappear. Given how many fans are middle school or even primary school students, it is obvious that they get money from their parents. Once they are cheated, they may not dare to ask for help and look for illegal ways to earn the money back.
The irrational worship of celebrities and misconduct committed in the act of supporting stars not only cost time and money of youngsters, but also encourage some fans to break the law, such as violating the reputation of others.
The activities to support the stars such as creating online topics and maintaining their popularity is very time-consuming, because fans need to consistently focus on digital data and making sure that the topics of their idols are at the top of the lists on social media. Thus the unhealthy fan culture turns out to be a headache for many families and schools.
Their irrational behavior could be seen in a video clip in May. At that time, a popular online talent show required fans to buy bottled milk and scan the QR code inside the caps to support their favorite contestant. Viewers realized the more milk they bought, the more votes their favorite competitor would receive. Therefore, some fans bought more bottles of milk than they could consume and poured milk down drains. Their behavior enraged the public and the show was canceled. The online platform providing the program and the involved dairy firm which sponsored the show later apologized for the incident.
The unhealthy "circle of fans" culture cultivated a trend that stars' popularity market value are not based on their professional skills but the amount of money their fans spend on them. Fans often support their idols by funding their participation in popular programs and movies. But what they do not know is some enterprises or platforms organize talent shows, movies and TV series are taking advantage of them to create stars and then cash in on their popularity.
Therefore the campaign to curb irrational idol worship online is a timely move. Meanwhile, families and schools should help students adore stars in a rational way while youngsters themselves need to learn to distinguish correct online information from the wrong.
The author is a writer with China Daily
If you have a specific expertise, or would like to share your thought about our stories, then send us your writings at opinion@chinadaily.com.cn, and comment@chinadaily.com.cn.
Most Viewed in 24 Hours
China Views