Corporate earnings rebound in first half
Share - WeChat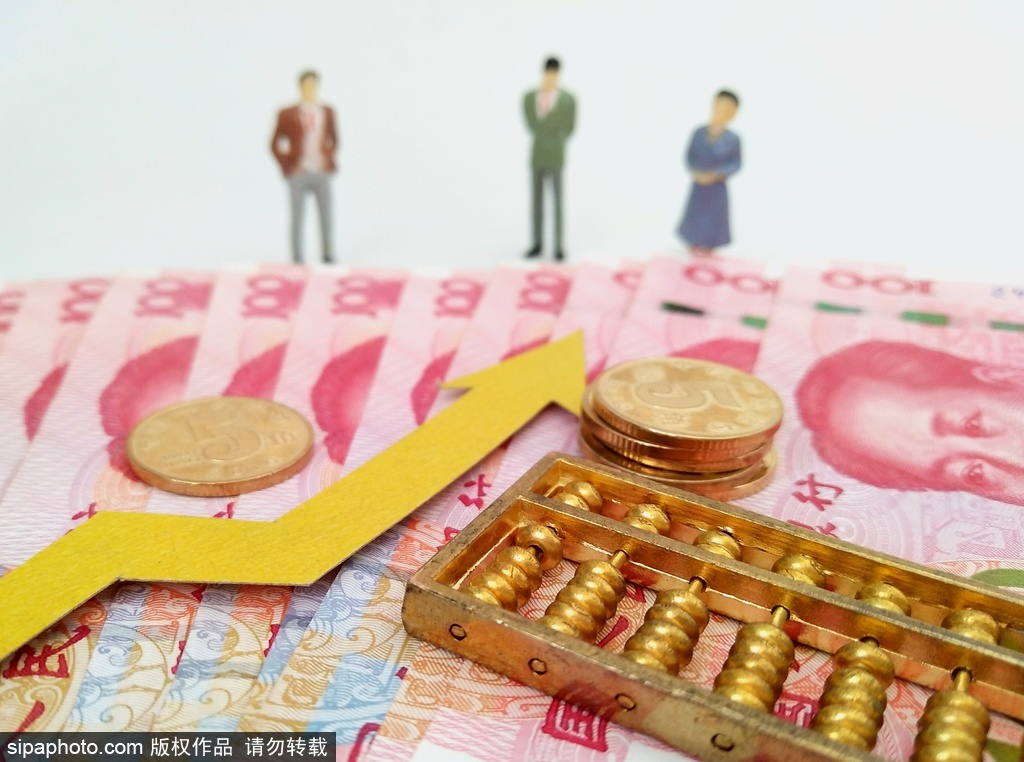 Chinese listed companies have registered a strong rebound in corporate earnings in the first half of the year, an indication that solid economic fundamentals will continue to attract global investors to the world's second-largest economy, leading experts said on Friday.
A total of 1,064 of China's A-share companies have seen their first-half net profits surge by more than 50 percent from the same period of last year, accounting for 60 percent of the total companies who had reported or released guidelines of first-half financial results as of Thursday, according to data compiled by Securities Times.
The benchmark Shanghai Composite Index rallied this week as the profit reports reinforced investors' confidence in China's economy, while jitters over stricter regulations on after-class tutoring and data security abated. The index closed the week up by 1.79 percent at 3,458.23 points, albeit edging down 0.24 percent on Friday.
The net profit growth of all A-share companies may reach as much as 40 percent year-on-year in the January-June period, analysts with Haitong Securities said on Friday. The more than 4,000 firms listed on the Shanghai and Shenzhen bourses are due to finish their first-half earnings reporting this month.
"Even if China is flexing its regulatory muscles and COVID-19 infection rates fluctuate, equities are not likely to suffer if the economic recovery continues," said Luca Paolini, chief strategist of Pictet Asset Management, a Swiss firm.
According to Paolini, China's economic growth has gradually stabilized after a strong comeback from the COVID-19-caused dip, but is still expected to achieve a "very respectable" 10-percent expansion this year. "I don't think a withdrawal from Chinese stocks is warranted," he said.
Wang Qian, Asia-Pacific chief economist at the United States-based Vanguard Investment Strategy Group, said China is expected to achieve full-year GDP growth of between 8.5 and 9 percent, as macro policy moderately loosens in order to boost the recovery in demand.
The country's quarter-on-quarter economic growth may even accelerate later this year as consumption steadily recovers amid accelerated vaccination and a stabilized labor market, export growth remains resilient, and the recovery in manufacturing and infrastructure investment offsets a softening property sector, she said.
Experts said the steady economic prospects will continue to boost the corporate earnings of listed companies in the remainder of the year, with cyclical sectors, or shares most sensitive to macroeconomic conditions, new energy, and semiconductors likely to remain the potential outperformers.
BlackRock, the world's biggest asset manager, said it sees opportunities emerging in China's cyclical stocks that are set to benefit from more relaxed monetary and fiscal policies.
The profit growth in cyclical sectors has beaten others in the first half of the year. During the period, for instance, companies from the chemicals sector which have released their earnings guidelines reported a surge in net profits of 2,199 percent year-on-year, according to a Guosen Securities report.
The semiconductor-heavy STAR Market in Shanghai also saw an explosive growth in corporate earnings. STAR-listed firms which have released their earnings guidelines saw their profit growth increase to 241.3 percent year-on-year in the first half, up from 158.3 percent in the first quarter, the report said.
It is advisable for investors to focus on semiconductors and other sectors with strong policy tailwinds in the short term, including new energy and electronic vehicles, said Meng Lei, an A-share strategist at UBS Securities.
"Short-term volatility has created opportunities for long-term investors," said Meng, who believes that the A-share market should resume an upward trajectory after domestic credit growth bottoms, possibly in October, on the back of still solid economic fundamentals.