Seeing the light
Share - WeChat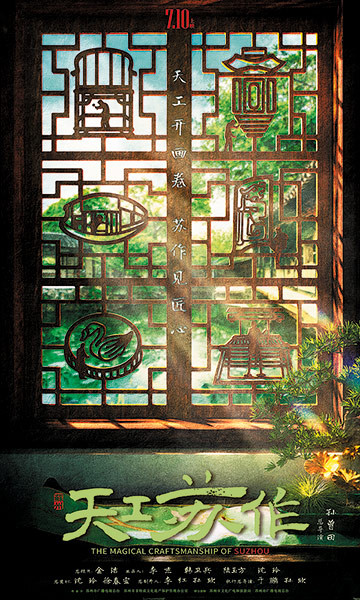 Lanterns evoke a feeling of warmth, welcome, hospitality and community. Previous generations did not have a switch to flip, so they lit up the night by making lanterns of different colors, shapes and sizes from the common rabbit lanterns adored by children, to the sublime and complex ones that are more fittingly described as floats.
Suzhou in East China's Jiangsu province was once a center for the manufacture of lanterns-a tradition stretching back more than 1,500 years. Its unique style, dengcai (florid lanterns), draws from the outlines of the traditional architecture that can be found in Suzhou's renowned classical gardens.
Wang Xiaowen, now in his 70s, has been making florid lanterns for more than 50 years. The only national-level inheritor of this regional craft, he is now faced with its inevitable dimming as lanterns are overshadowed by electric light.
Still, he believes that handmade lanterns can still awe urban dwellers and has been working on bringing to reality the ultimate legend of Suzhou lanterns, the"10,000-cut silk lantern", which combines paper-cutting skills with lantern craft to create a translucent effect.