Expedition explores mysterious Heizhugou in SW China's Sichuan
Share - WeChat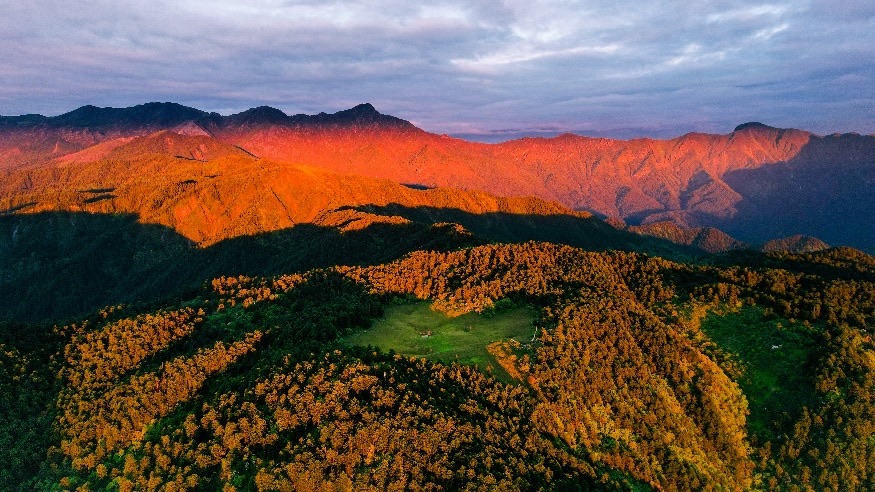 Ebian Yi autonomous county in Southwest China's Sichuan province recently held a news conference in Beijing to unveil details about an unprecedented journey by an expedition team across a perilous route in the county's Heizhugou scenic area.
Known as China's equivalent to the Bermuda Triangle due to the cases of missing persons, Heizhugou has five exploration routes, but it's the first time that people successfully finished the 60-kilometer route, which includes a magnetic anomaly.
In late June, extreme explorer Liu Yong led a team of 10 people, including experts in fields such as geological mapping and extreme exploration and five local guides, to start their four-day adventure.
They had to use climbing ropes to make their way down a 120-meter-high cliff to the bottom of the valley, when they were blocked by a nearby 90-meter-high waterfall.
"It's a breath-taking journey. Our success can be attributed to preparing well in advance, professional outdoors skills, rich experience and courage," said Liu, 52, who has devoted himself to extreme exploration for over three decades.
The veteran climber has conquered peaks around the world, including one from the southern slope of the Himalaya Mountains. He's also a professor at the Sports and Leisure College, Sichuan Tourism University.
He said the detailed scientific research report is significant to delve into the region's landforms, weather, biodiversity and geomagnetic deflection.
The team will enter Heizhugou again for scientific investigation of other routes. Also, the local county government is planning to build an exploration themed scenic spot in Heizhugou to attract fans of the outdoors.