Athletes compete in single bamboo drifting event
Share - WeChat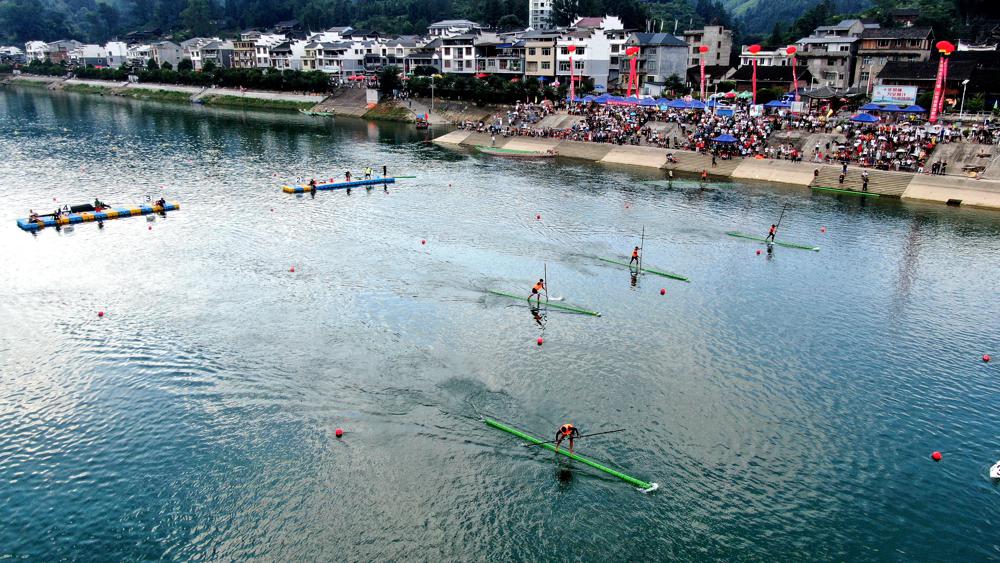 A total of 39 athletes from ethnic groups participated in a single bamboo drifting contest held on Thursday in Jinping county, Southwest China's Guizhou province. The sport was first listed as a competitive event at the 9th National Traditional Games of Ethnic Minorities in 2011.
Single bamboo drifting originated in northern Guizhou province and requires a person to stand or sit on a single piece of bamboo while performing balancing movements. It is a Chinese national intangible cultural heritage.
Zhao Yandi contributed to this story.