Quality growth at a reasonable rate: China Daily editorial
Share - WeChat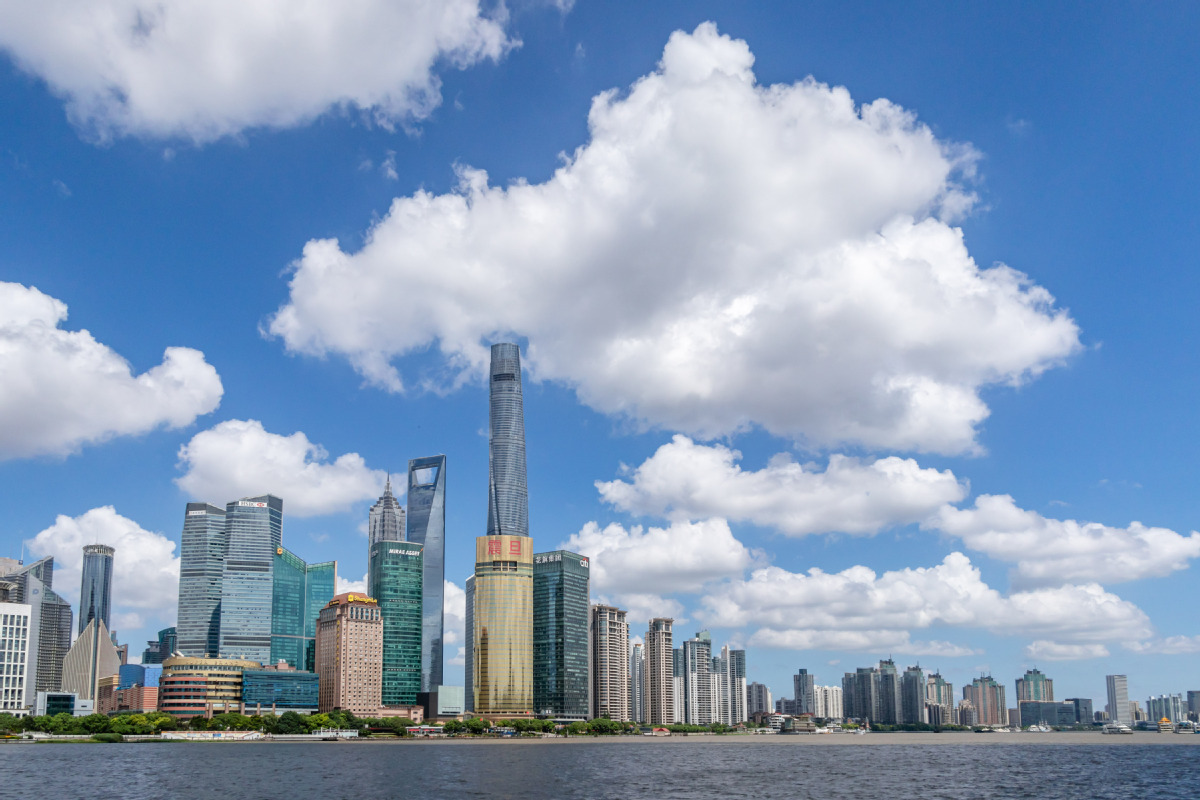 With the novel coronavirus still rampaging all over the world, how China's economy fares has never been so important, not just for the growth of the global economy but also for the global response to the pandemic.
But for China itself, besides maintaining the normal growth of its economy to meet both domestic and overseas demand, the central government still holds it a priority to further its supply side structural reform and accelerate the development of a new development paradigm so as to make its growth more sustainable and of even higher quality.
The Chinese economy registered a growth rate of 12.7 percent and the country's unemployment rate was 5.2 percent in the first half of this year, which indicates that the majority of the country's enterprises have resumed normal operations. What is inspiring is the fact that consumption contributed 61.7 percent to the country's growth, and the added value of the high-tech manufacturing sector has increased by an average of 13.2 percent over the past two years.
With Chinese people's consumption capacity on the rise, the country's domestic market has turned out to be an increasingly stronger driver for its economic growth, while the rapid growth of its high-tech manufacturing industry points to the invigorating innovation capacity of its industry.
Yet as the world situation is becoming increasingly complex, China still faces some challenges and difficulties such as unbalanced development and obstacles of various kinds that require even greater efforts for more stable and higher quality growth.
That explains why the Political Bureau of the Communist Party of China Central Committee said on Friday that the economy in the latter half of this year needs to maintain its growth momentum with stability and quality as the priority.
On the one hand, China will continue to do whatever it can within its means to keep its economy inclusive, which will hopefully facilitate the virtuous interaction between its economy and that of the world. This is because China strongly believes that multilateralism and globalization are the way to ensure common development and concerted global endeavors to address the common challenges facing humanity.
On the other hand, the central government knows well that even greater efforts are needed to clear the domestic obstacles so that the country's economic development and social progress become more balanced and more reasonable. While maintaining higher economic growth, the central authorities are clear that enough attention must be given to addressing the concerns of its people even if what is done in this regard will compromise economic growth.
The regulation of off-campus tutoring service companies is a case in point. Such companies in voracious pursuit of profit at the expense of school teaching quality and healthy development of students have become a negative factor hindering social progress despite their contribution to economic growth.
This shows the central authorities' vision for long-term, sustainable and healthy economic development and social progress.
Today's Top News
Editor's picks
Most Viewed