US should let WHO access its facilities
Share - WeChat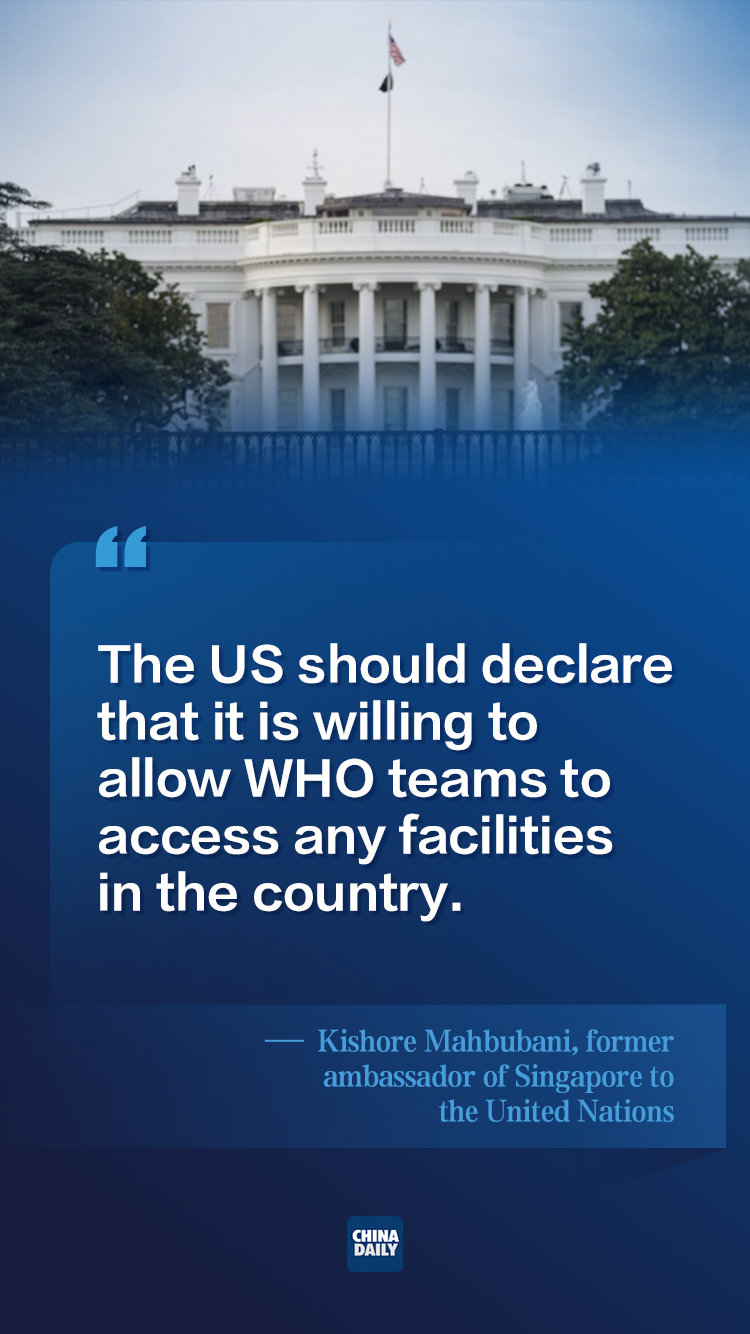 Kishore Mahbubani, former ambassador of Singapore to the United Nations, has called for the origin-tracing efforts of COVID-19 to expand beyond China as the origins of the global health crisis remain contested by experts.
"It's not fair to say that China should allow access, and other countries should not allow access," Mahbubani said in a recent interview with the Global Times.
"Therefore, the US should declare that it is willing to allow WHO teams to access any facilities in the country. In that way the US will set an example for others to follow."