Serengeti shows animal-human link
Share - WeChat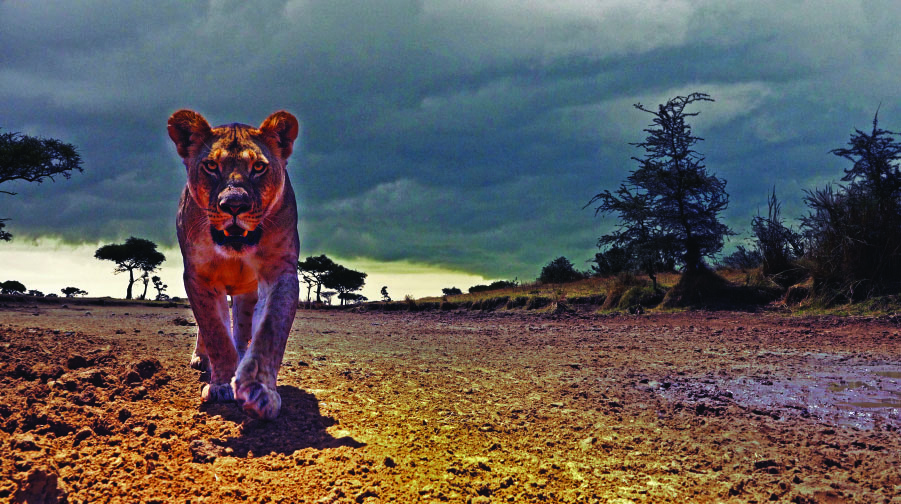 The maker of a wildlife series that broke viewing records in China has said the reality of climate change and the pandemic transformed how the follow-up series was made.
John Downer is the director of Serengeti II, which will be available for Chinese audiences to watch on Youku this Thursday.
The first series telling the story of life among the animals of East Africa, in 2019, has had more than 100 million views and remains the most popular documentary series the platform has ever hosted.
Whereas series one was set over the course of a year, the second, which began filming in early 2020 before the pandemic hit, has a less regimented time structure, but Downer told China Daily that any plans the producers may have had were soon thrown out anyway by the forces of nature, or more specifically, humankind's impact on the forces of nature.
"Just around the same time that Australia had those devastating bush fires, there were massive floods in Serengeti, some of the biggest ever, caused by climate change," he said.
"Episode 1 of the series leads up to the event, and episode 2 deals with the aftermath, as we observe the extraordinary behavior of the animals as they struggle to cope and adapt."
Downer describes the series, which is in six parts, as being almost like a soap opera, with some animals being like lead actors who come to the forefront in certain episodes, only to then shrink back and not be seen again for a while.
It is narrated by Oscar-winning actress Lupita Nyong'o, as seen and heard in films including 12 Years a Slave and Black Panther, as well as the Star Wars saga, and Downer said using an actor, rather than a wildlife expert or naturalist, gave the series a distinctive dynamic.
The voice, he said, "can impart a totally different feeling-the narration style should just be support for what the animals are doing.