Winter wheat harvest underway in Gansu
Share - WeChat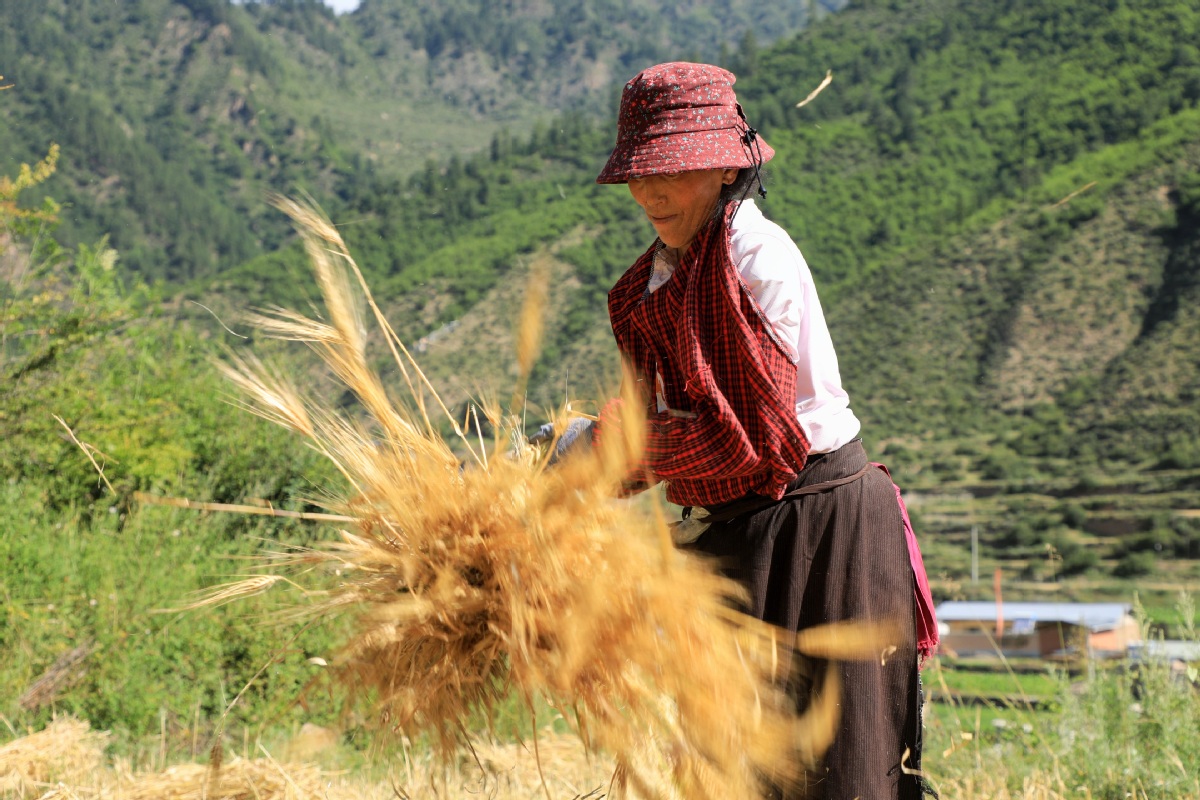 Farmers in Diebu county in southern Gansu province have been busy harvesting winter wheat during the warm weather.
Diebu county has more than 6 square kilometers of winter wheat to harvest annually. Most of the crop is planted in townships at altitudes ranging from 1,600 to 2,400 meters. The average annual production is expected to reach 5,000 kilograms per hectare.
Scattered planting and organic fertilizers are used to reduce diseases and insect pests.