Fearless teenage divers win gold to keep national team in medal chase
Share - WeChat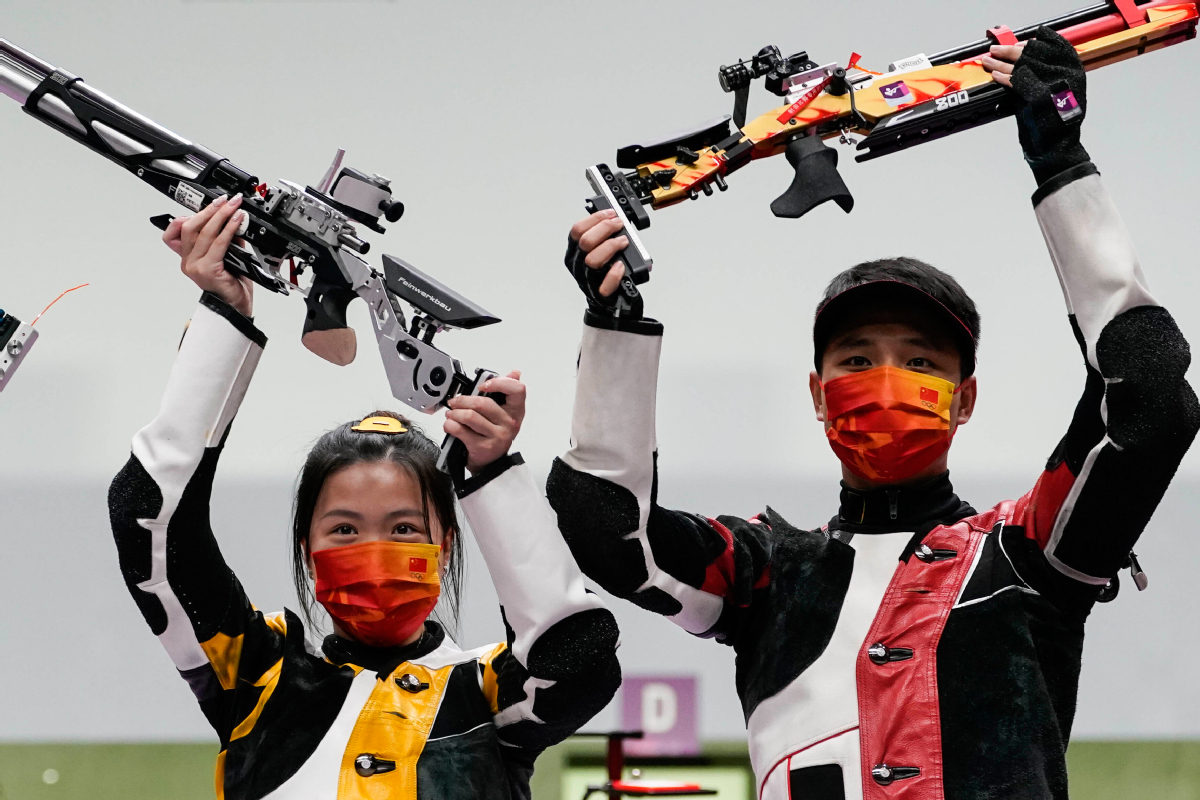 Teenage diving phenoms Chen Yuxi and Zhang Jiaqi summoned the courage of youth to win a diving gold on Tuesday and keep Team China in the hunt to top the medal table at the Tokyo 2020 Olympic Games.
China clinched three gold medals and is third on the table with nine golds, five silvers and seven bronzes. Japan tops the list with 10 gold, three silver and five bronze medals, with the United States in second with nine gold, seven silver and eight bronze medals.
Chen and Zhang executed five near flawless dives to capture the women's synchronized 10-meter platform competition on Tuesday.
The result was widely anticipated despite the duo's relative lack of experience in competition at the international level; Chen is 15 and Zhang 17.
Zhang sees their youth as an advantage. "We are short and light, and this means that our entry (to the water) is better than the others. Our weakness is we are inexperienced," she said, adding that they had learned from the experiences of previous generations of Chinese divers.