Classic Chinese opera 'Jiang Jie' to be staged in Beijing
Share - WeChat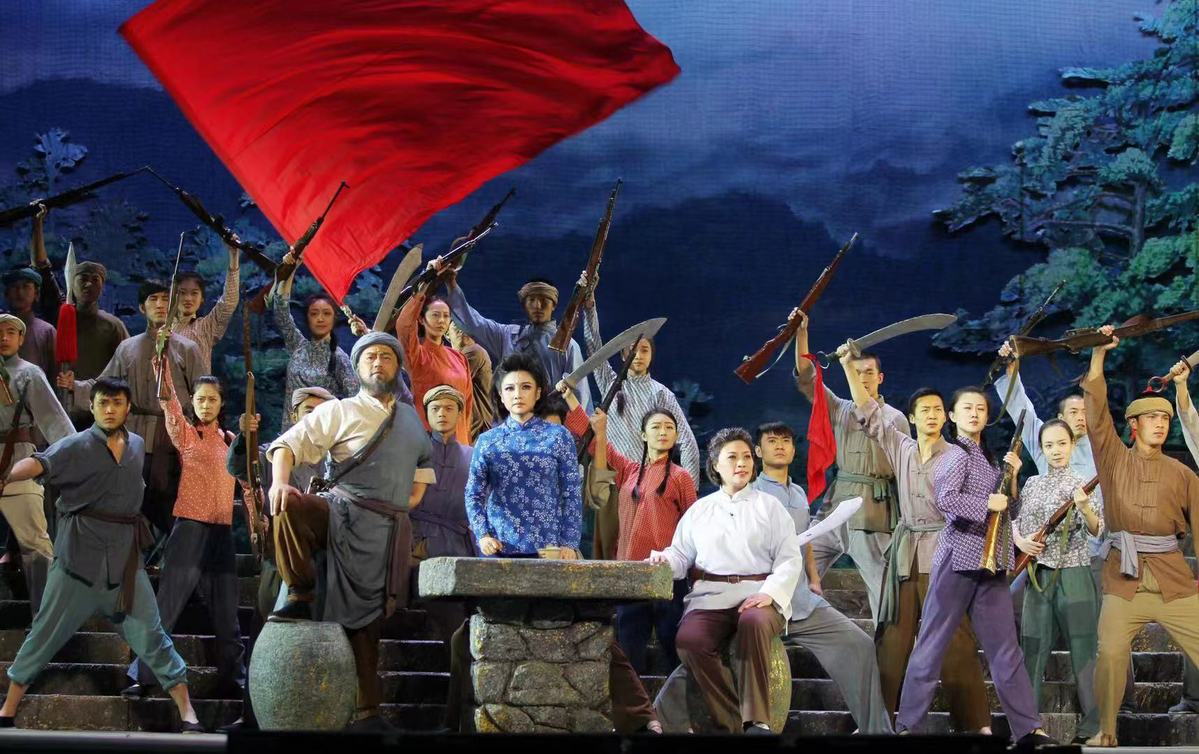 Classic Chinese opera Jiang Jie will be restaged at the Tianqiao Performing Arts Center in Beijing on Aug 28 and 29.
The opera is adapted from the Chinese revolutionary novel Hong Yan (Red Crag), written by Luo Guangbin and Yang Yiyan, which portrays a group of underground Communists in southeastern China and their heroic fight against the enemy on the eve of 1949, the founding of the People's Republic of China.
Centering on the story of one of the female martyrs, Jiang Zhuyun, also known as Jiang Jie, the opera premiered in Beijing in 1964, was a huge success and toured nationwide.
While this year marks the 100th anniversary of the founding of the Communist Party of China, Jiang Jie will be restaged for the fifth time by the China National Opera & Dance Drama Theater.
Director Wang Xiaoying and Yang Ming, who is the composer of the original version of the opera, and singers Yi Hongyuan and Wang Li will join in the opera.