Kenyan motorists eye new expressway
Share - WeChat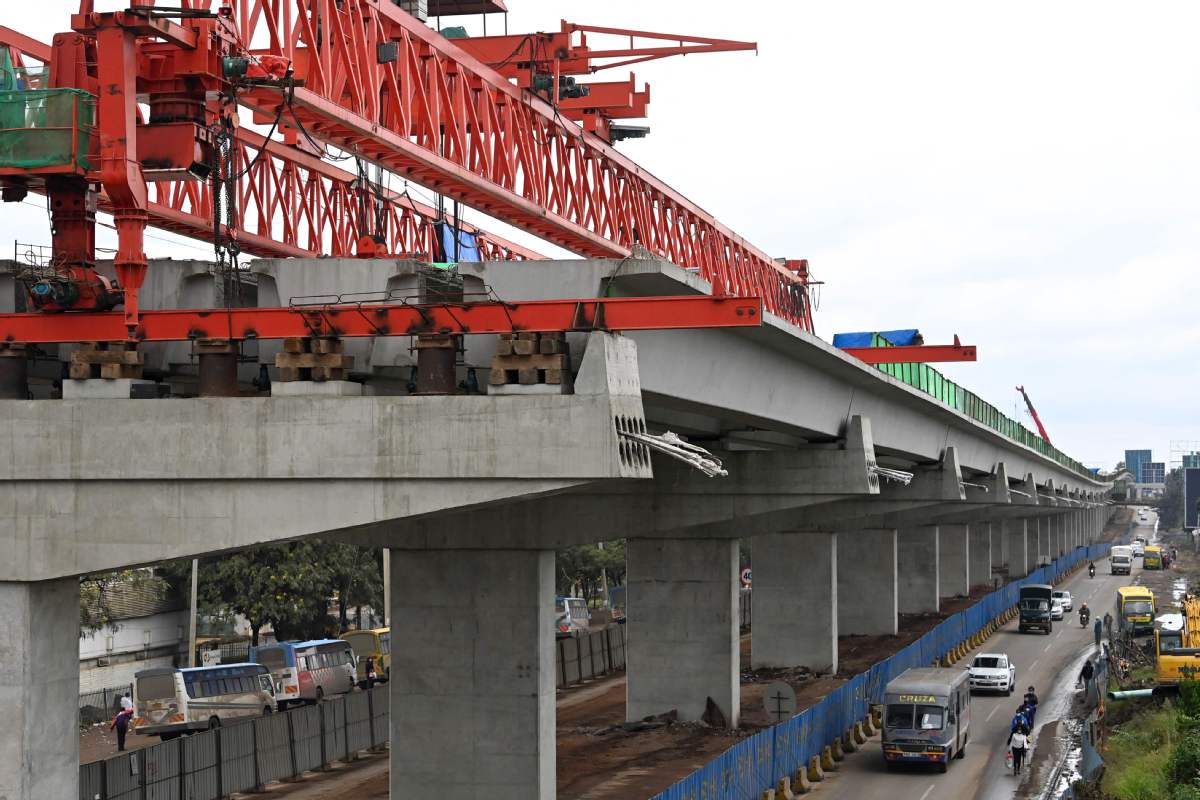 CRBC project to significantly ease traffic jams, cut commuting times
NAIROBI-Bernard Maloni lives in Mlolongo, about 23 kilometers southeast of the Kenyan capital Nairobi's central business district. But he works in the western side of the capital.
Maloni's daily commute of about 30 km takes the self-employed electrical engineer between two to three hours one way by car depending on traffic conditions.
His main source of income is repairing broken electric equipment that customers bring to his workshop as early as 6 am.
"Most of my clients operate electric machines which sometimes break down at night and hence need urgent service the next morning," Maloni told Xinhua News Agency on July 13.
The 35-year-old said that the amount of time he spends on the road takes a heavy toll because he cannot attend to his early morning clients on time.
"Due to the amount of traffic on the road, I typically arrive at work at 8 am and this means lost revenue," he said.
Maloni is among the thousands of daily commuters who are eagerly awaiting the completion of the Nairobi Expressway.
The road is currently under construction via a public-private partnership model by China Road and Bridge Corp (CRBC).
The 27.1-km dual carriageway runs from Mlolongo on the Mombasa-Nairobi highway, passes through downtown Nairobi, and terminates in the west of the city.
The road project will have 10 interchanges for entry and exit along its length.
James Macharia, cabinet secretary, Ministry of Transport, Infrastructure Housing, Urban Development and Public Works, said that the main reason for the construction of the road is to eliminate traffic congestion between Mlolongo and downtown Nairobi.