Last 10,000-meter tunnel for Zhengzhou-Wanzhou high-speed railway marks new milestone
Share - WeChat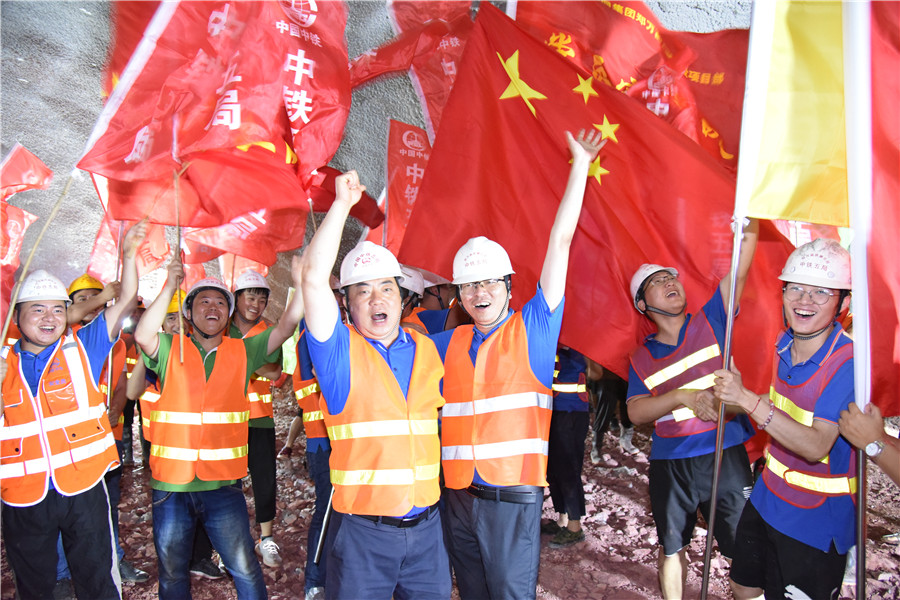 The Badong Tunnel, the last tunnel measuring more than 10,000 meters along a major high-speed railway under construction in China, was drilled through on Sunday.
So far, all tunnels measuring more than 10,000 meters along the railway have been holed, laying a solid foundation for putting the full line into operation.
The 13,248-meter-long Badong Tunnel is located in Badong county, Enshi Tujia and Miao autonomous prefecture, Central China's Hubei province. Drilling lasted 1,697 days and was done by the China Railway No 5 Engineering Group Co Ltd.
Linking Zhengzhou in Central China's Henan province and Wanzhou in Southwest China's Chongqing, the 181-kilometer-long railway line is designed with a maximum speed of 350 km per hour.
The section in Hubei province is 286 kilometers long and is expected to start operation in 2022.
When completed, the travel time between Chongqing and Zhengzhou will be shortened to four hours at the fastest speed, and that between Chongqing and Beijing shortened to six and a half hours.