Vigorous rescue efforts in Henan carry many to safety
Share - WeChat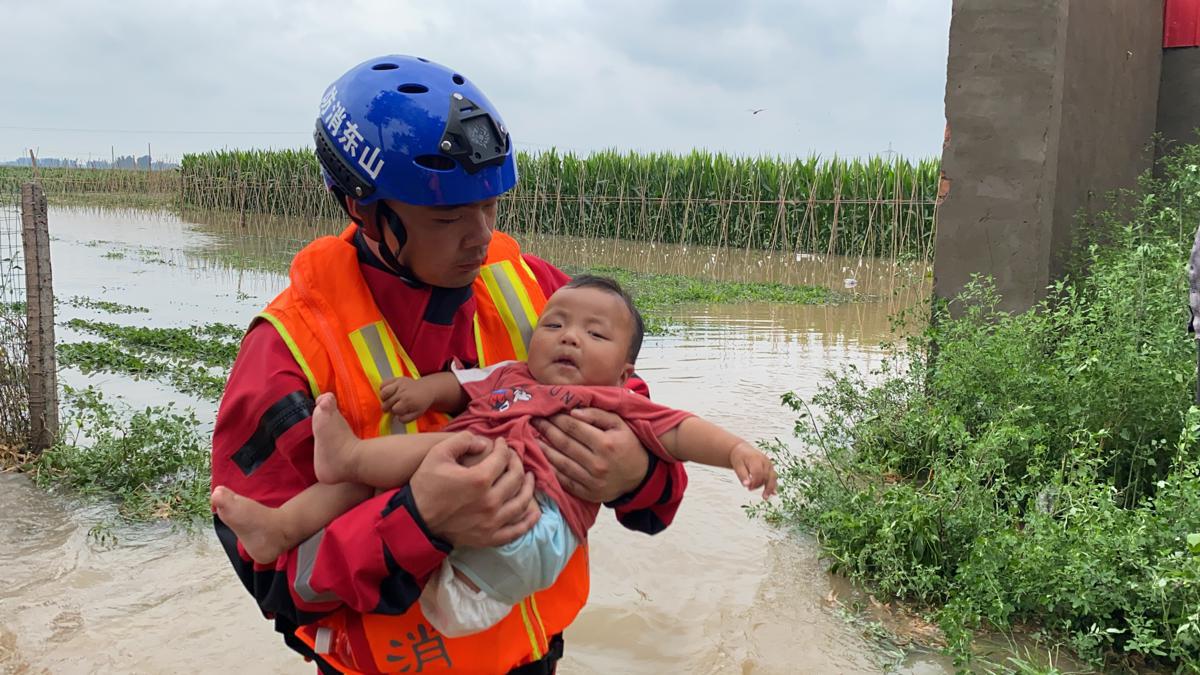 Rescuers from across the country were sent to central China's Henan province in response to sustained heavy rain and flooding that hit the region since July 16.
By 4 pm on Thursday, Beijing had sent eight emergency teams, including the Beijing Blue Sky Rescue Team, to Henan. About 165 personnel, with one helicopter, more than 500 rescue ropes and various water rescue equipment were mobilized.
Hubei province, Henan's southern neighbor, dispatched 365 firefighters in the early hours of Wednesday. As of 9 am on Thursday, they had evacuated 830 trapped people via rubber boats, local authorities said.
An Mi-26 heavy transport helicopter, the world's heaviest and largest still in service, will join the rescue efforts from Xiantao, a county-level city in Hubei province to Zhengzhou, Henan's capital.
It is estimated that the helicopter can pull a weight equivalent to what five elephants can pull, and hang gear of up to 20 tons either inside or outside its cabin. There are four Mi-26 heavy transport helicopters in China, according to Chutian Metropolis Daily.