Sorry, only your pet can eat in this restaurant
Share - WeChat Located at the Xuhui waterfront area along the Huangpu River, the first restaurant serving pets in Shanghai has recently opened and attracted many pet owners.
The restaurant said on Wednesday that pet owners have already made reservations for next month.
No human food is allowed, reads the restaurant's notice. Humans can only watch their pets enjoy their food inside the venue.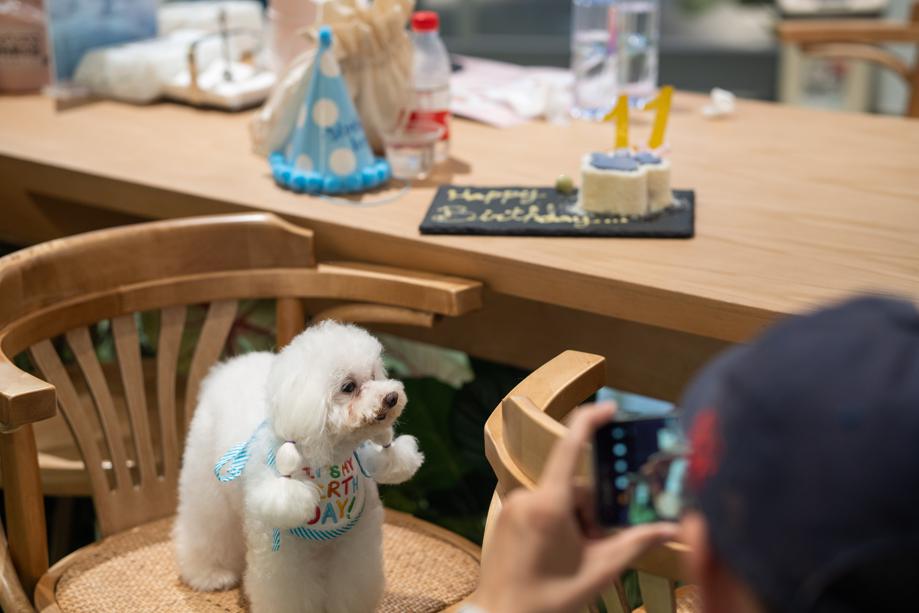 There are four categories of pet food served at this restaurant: fresh food, snacks, desserts and baked food. The prices range from 19 yuan ($3) to 69 yuan, except customized meals.
With photogenic furnishing, the restaurant uses two theme colors - yellow and blue, which pets can discern. The abundant greenery inside the space creates an atmosphere close to nature. The store is also full of ornaments related to cats and dogs.
Store managers said they are committed to promoting fresh food for furry companions as puffed food is not the best option for health.